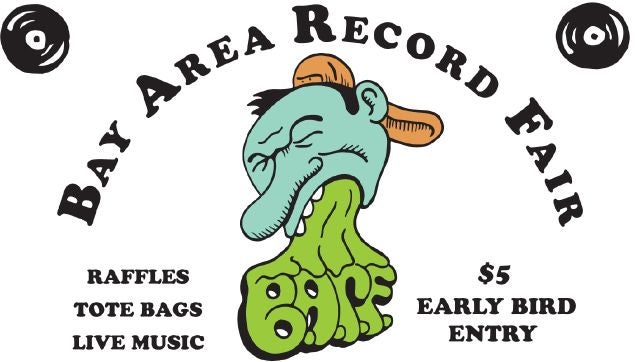 We're stoked to continue our grand tradition of broadcasting from BARF on 11/6! Expect great tunes from our favorite labels, interviews with the cool cats that run them, and more!

CLICK HERE TO LISTEN NOON - 5pm

Schedule (times are approximate because live radio, duh)

12:15 Spotlight on Father/Daughter Records

12:30 Dylan interviews Jessi Frick

12:45 Spotlight on Vacant Stare

1:00 Spotlight on Spotlight on Digital Regress

1:10 Space Abuela interviews Ronnie from Digital Regress

1:15 Spotlight on Grabbing Clouds Records

1:20 DJ Shuga Baby interviews Grabbing Clouds

1:30 Spotlight on Melters

1:40 Cosmic Amanda interviews Eli & Thomas from Melters

2:00 Spotlight on Death Records

2:15 MellyG interviews Brian Wakefield Death Records

2:30 Spotlight on Golden Rake Records

2:45 MellyG interviews Golden Rake

2:50 Melly G interviews Ratskin Records/My Shit Eats Tapes

3:00 Spotlight on Empty Cellar

3:15 Cosmic Amanda interviews Arvel Hernandez

3:30 Melly G interviews Chulita Vinyl Club

3:35 Spotlight on OIM

3:45 Cosmic Amanda interviews Marie from OIM

4:00 Space Abuela interviews Fil Cala from Wave Dweller

4:15 Spotlight on Wave Dweller

4:25 Spotlight on Urban Scandal Records

4:35 Space Abuela interviews Stephen from Urban Scandal Records

4:45 Goodbye! See you next BARF!