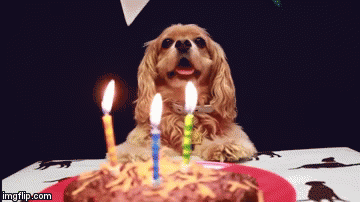 Happy birthday, BFF.fm!
Year four was like a big group hug between our DJs, listeners, and partners. We celebrated the launch of a new monthly LOUD & Local showcase at Pops, experienced a sudden console crap out that our awesome listeners helped us bounce back from in record speed...and, coming soon, we'll have an all new refreshed BFF.fm for you all to enjoy!
So, here we go year 5! Hoping to build what we have even stronger with a little help from you, our community of loyal listeners. So stay tuned!
Thanks, as always, for being an important part of BFF.fm. - Amanda & Forrest Guest, BFF.fm founders aka "Mom" & "Dad"
Now, as is customary on our birthday, thoughts, reflections, and memories from our DJs:
"OMG 4 Years? Already?!BFF.fm makes our hearts purr so hard. Station Mom & Dad are a couple of premium humans that keep this crazy ship cruising with infectious passion and good-vibes. Killin' it. Always. We are so thankful for the communityBFF.fm has created, near and far, and all the rad pals we've made IRL and over the hot internet air. Since 2013, cheetle radio has been our perfect excuse to rip some ear bangers while spilling secrets and whisky (not on any equipment, seriously, just down our gritty little chins). And let's be real...it keeps us hip AF (and impresses strangers on the regular). The Secret Alley has become a freaky home-away-from home for us and we still get the tingles every time we walk in. Cheers to more years. xo!" - Amber, hello, cheetle.
"I'm proud to be part of such a diverse, fun and passionate station. It blows my mind to think about all the awesome music that's broadcast every day." - Jon Digital, @Jon_Digital
"BFF.fm has become a haven of community, play, creativity, and support for me. In the midst of all that's happening in the country and the world, it's vital to have spaces that bring fun into my life without letting me losing sight of what I'm fighting for." - Lily Sloane, Radical Advice
"I'm so thankful thatBFF.fm allows me to hang out in the studio and play records two hours each week for the Bay Area and beyond! I love tracking down old stashes of LPs, 45s and 78s, and cleaning them up to play on my show.BFF.fm has been very patient with my efforts to add equipment to the studio that can capture the best sound possible from records that are up to a century old. My show is basically my family's worst nightmare - me hogging the stereo for hours on end!!! ThanksBFF.fm and all of our listeners for enabling my mania!" - The GeeZ'R, Luddite Radio
"Wow, four years! Congrats for creating something so special. It's been a blast to be a small part of it from the beginning. I'm really proud of you guys. Especially in these days when commercial radio sucks the big one, BFF has been a real beacon for music lovers in SF and everywhere else. Keep fighting the good fight!" - DJ Koomdogg, Stuck in Thee Garage
"BFF.fm is truly a creative sanctuary that extends its borders over the airwaves. For over 2 years, it has remained such a reliably positive force in my life--pushing my passion forward and, quite literally, helping me get through the week. The diverse and accepting BFF community, from DJs to listeners, perfectly represent the power music has to bring people together. Congrats on 4 years yo!" - Ash, Music Ninja Radio
"BFF so far has been an amazing experience. I've met tons of great people, and best of all most of them don't look at me funny when I decide to throw a Wham! track into rotation. Happy birthdayBFF.fm, and big thanks to Amanda and Forrest for all the behind-the-scenes work they do saving us all from ourselves." - DJ ZeroOne, Hang the DJ
"Three things have gotten me through the last year: my cat Edwyn, witchcraft, andBFF.fm! It has been the midnight basketball that kept me off the corner, and also bonded me to an inspiring creative community." - Powell Pressburger, ALTERED IMAGES
"After 3.5 years of radio spells, the witches of Astral Projection are birthing a grimoire, to be published in 2019. Thank you, BFF.fm, for being our haven for creative collaboration and community!" - Shewolfe, Astral Projection Radio Hour
"I am very proud to be one of the DJ's on one of the best radio stations with an alumni of other amazing artists. I love that I get the opportunity to play tracks that I cannot get away with at my DJ nights so I can really show my eclectic taste!" - DJ Mario Muse, The Queen is Dead Radio Show
"What I love most about BFF.fm is that DJs have total control over all programming on each show. This lets our community of listeners tap into the weird, awesome and unruly taste of each DJ in an ad-free environment every day. We can tap directly into a stream of great music and discovery stories behind everything that we play. Community radio for life!" - Ben, Under the Atlantic
"When Sub Dwellers surfaced last year I was using prerecorded cassette tapes, now i can half way use a computer! Thanks BFF!!! P.S. LOVE that I can subtly pay worship to David and twin peaks every sunday night!" - Sammo, Sub Dwellers
"For the past 4 years I've relied onBFF.fm as a source of what's good in our local music and cultural scenes. Listening to shows that showcase live music, new tunes, forgotten classics, and everything in between, have been the soundtrack that's kept my head noddin' all day! Here's to many more years of, parties, concerts, and of course excellent music! One love, BFF." - Sequoia, Roll Over Easy
"Before joining BFF, I'd never done a proper radio show. So I'm thankful for this amazing community that took a chance on me and allowed me to explore a new creative outlet that has quickly become my new favorite way to share the music I love!" - Erica, The Monday Lineup
"This year has been super rough and talking about TV each week has occasionally seemed trite and maybe even pointless at times, but TV can be cool, comforting, funny, informative and uniting.Bff.fm is definitely ALL of those things. We love this station and this community. Support local radio!" - Leah, TV On the Radio
"After four years, I have decided to putBFF.fm on my resume.
" - Just Stella, Radio Shoe
"My own radio show. I finally got to scratch that off my bucket list when I joinedBFF.fm a couple of years back, and it's been an amazing ride ever since. One of my favorite parts of the week is hiding away in the Secret Alley and figuring out how to pair some of my old-school favorites with new releases and music from bands coming to town. I'm so glad BFF is continuing the long tradition of open format community-supported radio in San Francisco. Long live Best Frequencies Forever!" - Matt, Tender Knob Radio
"The joy of doing something for the sheer joy of it is a rare, cherished joy. A fantasy joy that feels like playing dress-up as a child. But instead of farmers and firemen and chefs and Thunderbird 4 aquanaut Gordon Tracy, I'm playing radio. I'm sat in the chair of the dry-witted, eclectic, slightly bookish and supremely passionate DJs that I idolised. I'm recording my show onto C90 cassette tapes and playing it back for days. I'm playing my new favourite song, a little tinny over the air, but it's not even out yet to buy in HMV so I'm glued to the station hoping it gets played again on the next show. I'm introducing an exclusive live session from Maida Vale. I'm wondering if I can call my co-host "Lard" and get away with it. I'm holding out for the call to present Top of the Pops on a Friday — one of the weeks when there's not someone attractive booked and Chris Evans is busy. I'm in my own studio in a warm farmhouse in East Anglia. I'm tipping my postman well at Christmas, for all the demo cassettes he lugs up the driveway in the snow. And then I'm wide awake because in my daze I've fat-fingered the board and I'm going to have to apologise to you for the dead air. It'll be OK, I used to hear that on the BBC, too.
You're supposed to put work into a relationship, and I've loved music all my life.BFF.fm has taught me to love better. Until I got the chance to do this show, to be part of this community and surrounded by these people of such variety, talent, passion and good nature, I had not fully realized how it feels to really return that love. To elevate and respect and celebrate music, not just consume it. I'm so very grateful for this magical place, and the incredible people who make it happen, for filling me with childlike joy every week all these years. Here's to still doing it when we're old." - Ben Ward, Eclectic Kettle
"A radio station is nothing but a pile of technology without the personalities that give it a heartbeat and a soul. I'm routinely amazed by the knowledge, dedication and passion this group of smart, music-obsessed people puts into curating and presenting great radio. Being part of BFF.fm continues to easily rank as one of the most fun and important experiences I've had in my life, and I continually feel challenged to listen more closely, dig deeper, explore new musical horizons, and avoid that scary toy baby that showed up in the studio sometime around year 2." - Eric Pietras, Sounds in the Dark
And finally...because it wouldn't be a BFF.fm birthday without a joke about when we could only afford one AUX:
"Proud to be celebrating the four year anniversary of being a part of the best music community in San Francisco. Remember when we only had one aux cord? Me neither." - Nora, I Rock I Roll Radio
Want to give BFF.fm a birthday gift? Make a donation today!