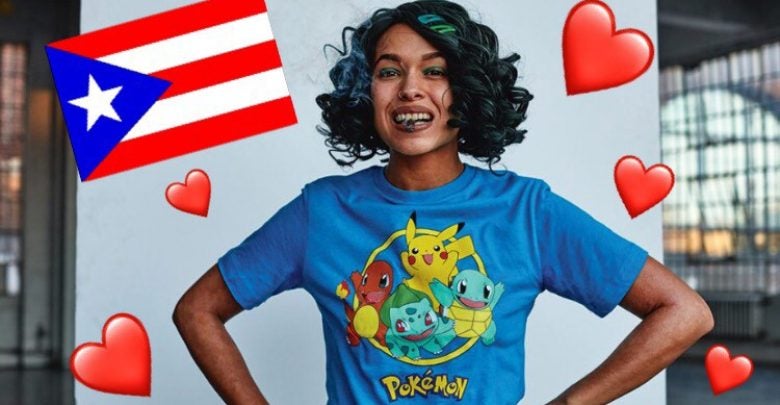 Hood 2 La Gente is coming to the Bay Area next Monday November 19th at the Chapel.
There will be funk, international, and Boriquen music by:
Cherry Moon from B-Side Brujas, Paul Paul - Saturday Night Soul Party, Guillermo - Spill the Wine and Noel - Sweater Funk.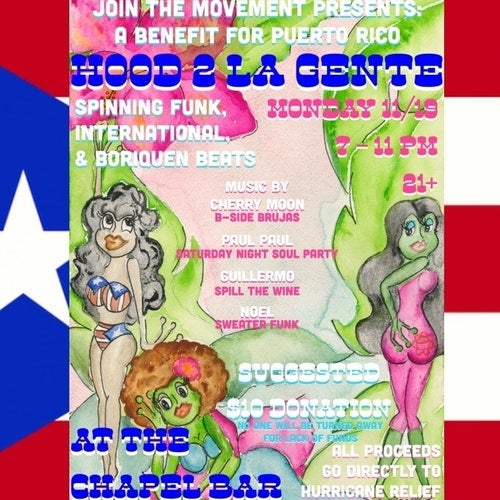 What is Hood 2 La Gente?
Hood 2 La Gente is a campaign launched by Princess Nokia to offer support to Hurricane María victims. All proceeds from the event will go straight to the fund for hurricane relief in Puerto Rico.
Princess Nokia posted on instagram when she announced the organization: "When the government intentionally neglects and actively works to hurt our people for profit, it's on us to organize and fight for our communities. We understand as working class and oppressed peoples living in America, we are struggling in so many ways under the same system that is hurting the people of Puerto Rico. But when we combine the little bit we've got as individuals, we can make a huge impact. We know we cannot trust the government or the millionaire non-profits aligned with it to fight for our people."
Join Hood 2 La Gente and support the movement by coming to the benefit show next Monday. Tickets are a suggested donation of $10. Tickets are available for purchase here.