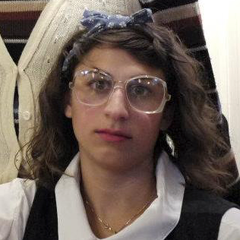 Shrimp Shack Sunday
About Shrimp Shack Sunday
Archives
Tune in anytime by adding Shrimp Shack Sunday to your podcast app.
Enjoying Shrimp Shack Sunday? Check out these other shows on BFF.fm!
various shades of rock: indie, punk, new wave, hard rock & garage
Think of the ultimate mix tape that you have some where buried deep in your basement or attic!
Take a dive into a block of sound that spans the limits of genre and is held together by a central weekly theme.
Music playing inside the haunted space age bachelor pads from your dreams. Experimental/industrial/psychedelia/krautrock/goth/lounge/occult/weird shit.