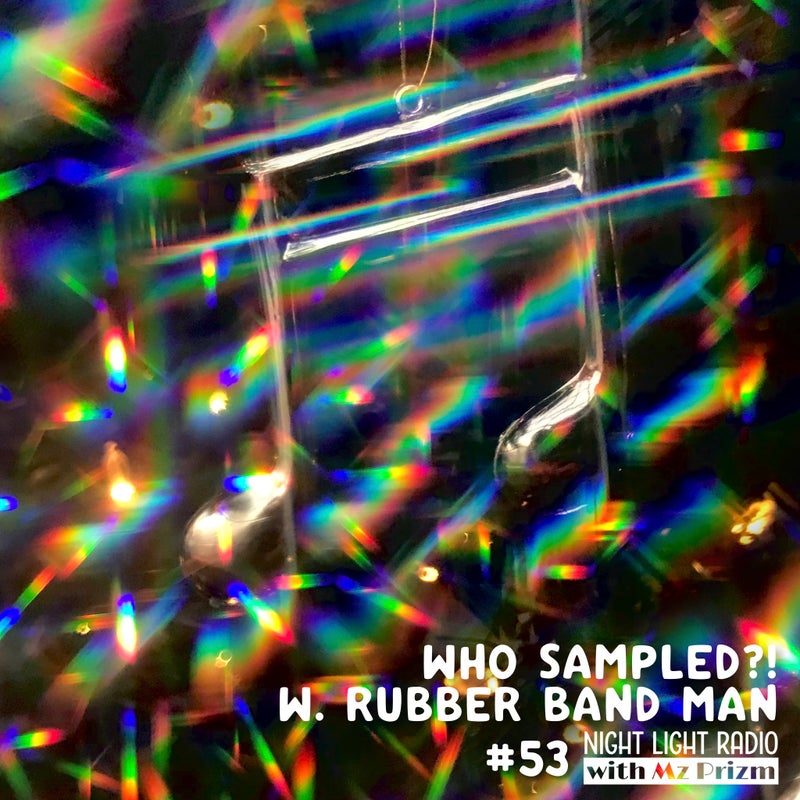 🎙️🙀💿You won't believe where your tracks came from!!!
To our funky delight, the Rubberband Man (who used to DJ right here at BFF!) cruised through to visit us on Night Light Radio and share a journey through songs that are the most-famous, most-sampled tracks of all time. You're gonna lose it when you hear these! And they are oh-so-groovy, you best believe it!
🎺Enjoy the originals behind songs such as Crazy In Love by Beyonce, Daft Punk's Robot Rock and Harder Better Faster Stronger, Avicii's Levels, Fatboy Slim's Praise You, Pretty Lights Finally Moving, Justice's Nextjack, and so much more. Some songs interpolate, some songs sample, some songs riff, we cover it all thanks to the Rubberband Man. He'll blow your mind so high you won't come down!
🎶🎸In this episode, get loose to Zapp's More Bounce to the Ounce, the Apache Break, Funky Drummer by James Brown (which has been sampled over 1,000 times), Pasttime Paradise by Stevie Wonder, I Want To Do Something Freaky to You
SUBSCRIBE on ITUNES http://bit.ly/nlritunes, Google Play http://bit.ly/nlrgpm,
SPOTIFY PLAYLIST: http://bit.ly/nlrspotify53
BONUS PLAYLIST OF SONGS USING THE SAMPLES: http://bitl.ly/nlrspotify53bonus
LISTEN & SHARE THIS EPISODE ON SOUNDCLOUD: http://bit.ly/nlrsoundcloud53
Blog, giveaways, and more at my site MzPrizm.com