Join the BFF.fm Listener Community
Working together, we're building something truly special: a community radio station that brings diverse, authentic voices and sounds to the webwaves, creates a more engaged San Francisco, and unites underground and local artists with music lovers in the magical way only live radio can.
As a 501(c)3 non-profit community radio station, every single radio show, each hilarious talk break, fascinating interview, off-the-cuff in-studio performance, live concert, and magical moment of music discovery is made possible by donors like you.
Love BFF.fm? Be Our Bestie
Become a BFF.fm Bestie and join a group of engaged music lovers helping us build strong community radio for San Francisco.
Make a recurring monthly donation of $10 or more and you'll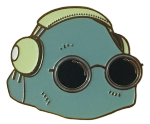 cop an exclusive Besties Badge, plus receive annual thank you gifts
hang at our Bestie Bash events, held at our studios each month to celebrate our supporters, with free admission and snacks
have access special Besties-only ticket giveaways
Plus, align yourself with the coolest people playing the coolest music in the coolest city on the planet. Why wait?
(Learn more about our Besties program.)
Join BFF.fm's Major Giving Club: The Avant-Guardians

In order to achieve big things, we need big donations! Your philanthropic dollars will help us build a more sustainable organization, and ensure BFF.fm is around to serve the Bay Area music scene for years to come. Learn more,
Donate by Mail

Send donation checks made out to BFF.fm to:
BFF.fm, Best Frequencies, Inc.
PO Box 14223
San Francisco, CA 94114
Corporate Matching
BFF.fm is eligible for most corporate matching gifts programs. Contact your HR department for more information. Here's what you can tell them about BFF.fm:
Legal Name: Best Frequencies, Inc. d.b.a. BFF.fm
Address: 180 Capp St. #4 San Francisco, CA 94110
Tax ID, Charity ID, or EIN: 46-4538567
Underwriting
Do you run a business? Contact us to find out how your contribution can get your business exposure on our website and newsletter!
More ways to support BFF.fm
Donate Your Car to BFF.fm — It's Easy!
Donate a car, truck, motorcycle, or other vehicle to BFF.fm and you'll help us support, mentor, and provide opportunities for Bay Area DJs from all walks of life to learn radio and DJ skills, while serving a community of listeners who want to hear voices and sounds that are normally underrepresented in mainstream media.
We accept most cars, trucks, trailers, boats, RV's, motorcycles, off road vehicles, heavy equipment and other motorized vehicles...just as long as they're in one piece, have an engine, or are towable. Fill out our easy online form to donate, or call 855-500-RIDE (7433).
Shop using Amazon Smile
If you already shop on Amazon you can give a small percentage to BFF.fm without costing you anything extra! Simply bookmark this link OR start shopping at smile.amazon.com. When you're prompted to select a charitable organization to support, find Best Frequencies Inc. and designate us as your nonprofit beneficiary.
Sign up for cloud web services from DigitalOcean
BFF.fm uses DigitalOcean to run servers and host our website. If your project needs web hosting, cloud servers, managed databases, Kubernetes clusters, or super-simple file storage, sign up using BFF.fm's referral code and we'll get a discount against our hosting bill.