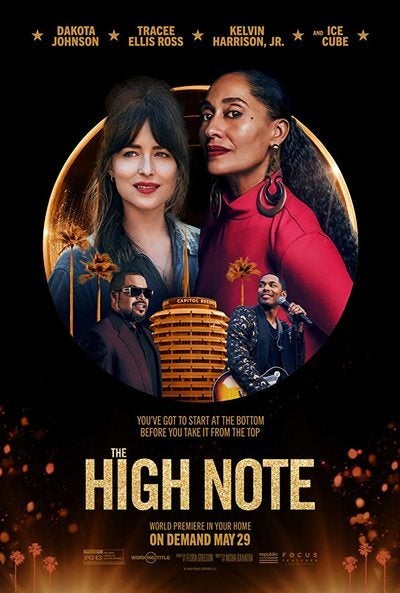 Nisha Ganatra has been an advocate for women in the entertainment industry from the jump. Her feature debut Chutney Popcorn received the Reframe Stamp of approval, and she's currently working with NBC on Female Forward, a female director mentorship program. We discuss the difficulties of hiring a female crew, why we need allies, and the importance of sharing stories about women lifting each other up (ie: Late Night and The High Note). We also dive into the score for The High Note (spoiler: it's so good!), and how being Diana Ross' daughter made it hard for Tracee Ellis Ross to share her gift of song.
Ange tries to get more info on Nisha's time as drummer in a Brooklyn garage band named The Flying Guacamoles, but apparently there's no archival footage. If you're out there and you have some footage of her drummer years, hit us up!
The High Note is streaming on Amazon Prime, Apple, Vudu, Google Play, Fandango, and Xfinity.
Be well, stay safe, and thank you for staying home.
Subscribe to our NEW channel on YouTube for behind the scenes footage!
--
Rate and review us wherever you listen to podcasts!
Let us know how we're doing: therealbtpod@gmail.com
Visit our BRAND NEW website! www.bitchtalkpodcast.com
Follow us on Instagram, Facebook, and Twitter.
POWERED BY GO-TO Productions
Subscribe to Podcast
Subscribe to Podcast
https://feeds.simplecast.com/jU_gleUJ
Or, search for "Bitch Talk Podcast BFF.fm" anywhere you listen to podcasts.