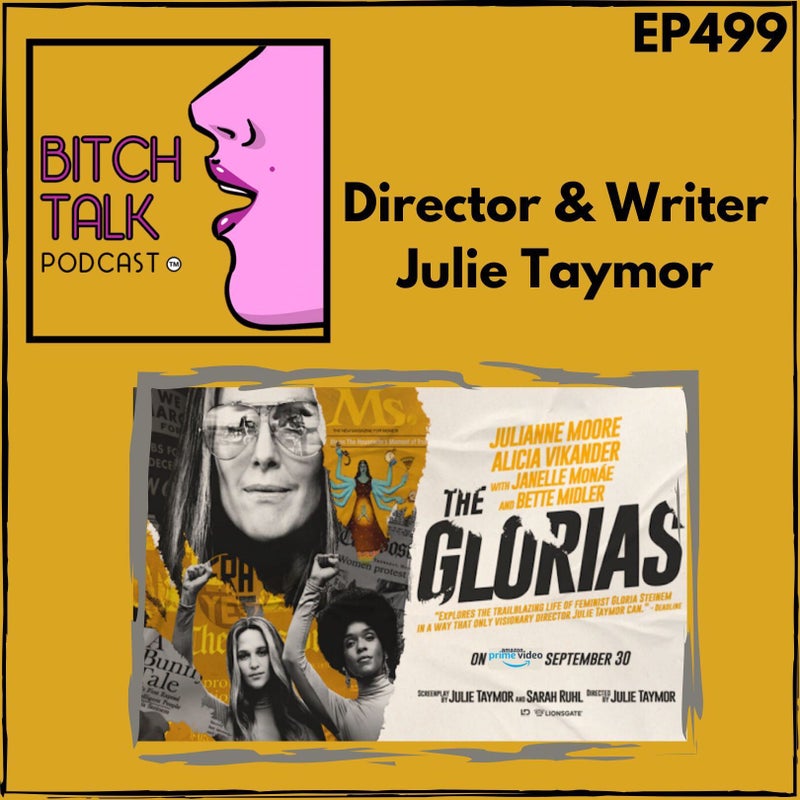 We all need to be as fired up as Julie Taymor right now! From the passing of RBG, to the upcoming election, this is the perfect moment for a biopic on Gloria Steinam's life (based on Gloria's NY Times bestselling book, My Life on the Road). We get into the power of this moment, how to channel our inner Gloria Steinam, the importance of travel, and why there is more to women than just children and marriage. We discuss the fact that a movement is much more than one person, and how this film is a love story about the friendships between remarkable women. Shout out to the works of other important female activists in this film, including Dorothy Pitman Hughes, Florynce Kennedy, Bella Abzug, Wilma Mankiller, and Dolores Huerta. Stay active, let your voice be heard, and always look for the "upside to the downside."
The Gloria's is streaming right now on Amazon Prime!
Be well, stay safe, Black Lives Matter, and thank you for wearing a mask.
--
Buy us a cup of coffee!
Subscribe to our channel on YouTube for behind the scenes footage!
Rate and review us wherever you listen to podcasts!
Visit our website! www.bitchtalkpodcast.com
Follow us on Instagram, Facebook, and Twitter.
POWERED BY GO-TO Productions
Subscribe to Podcast
Subscribe to Podcast
https://feeds.simplecast.com/jU_gleUJ
Or, search for "Bitch Talk Podcast BFF.fm" anywhere you listen to podcasts.