Moon, whose album is Phases. For last year's Hits of the Bay 2020, I wrote about the song "Pink Trip": "One of my favorite things in the world is a deliriously long melody with words I don't understand, matched here by drums and guitar having fun at every turn. What the fuck is this song, I listened to it a hundred times this year."
It's true for the whole album, these songs make me happy, I sing along with all the words I don't know. (bandcamp)
Attn Oakland residents: Anti Police-Terror Project is organizing to influence the city budget process to invest in our communities instead of handing half our budget to cops to do cop things. Contact your city council person and let 'em know how you feel-- let's reimagine public safety together.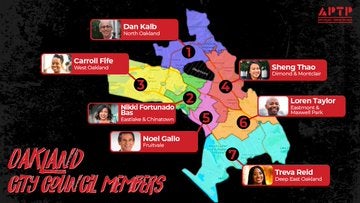 instagram: @iluvmondaysbfffm
twitter: @iluvmondaysWill
email: iluvmondaysBFFfm@gmail.com