CHAI's Debut Album "Pink"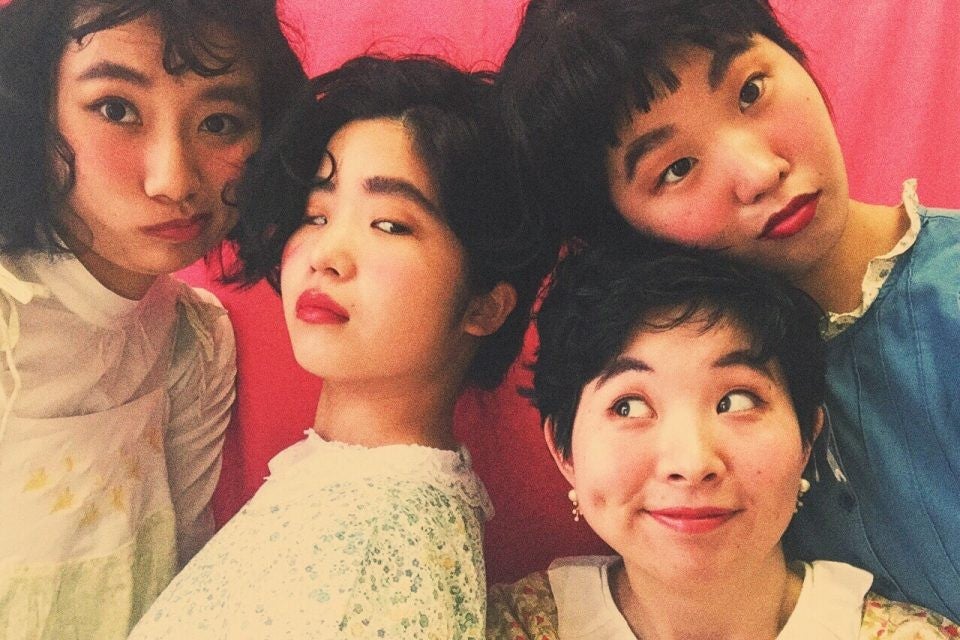 A four-piece group from Nagoya, Japan, CHAI formed back in 2012 and in the last two years have released a collection of strikingly unique EPs along with their recent debut album, Pink. Their genre label is J-Pop/Rock, but they are sooooooo much more than that. The new album hybridizes a spectrum of traces from punk, ska, synth, and disco among other influences. From start to finish, each song in Pink embodies its own distinctly rich energy. Their brazen, fast-paced tone in a few songs are at times reminiscent of Die Antwoord, another song "She Is Kitty" swings to a disco/funk tune that resonates with 70s classic "Le Freak", while other songs offer slower, soft melodies. The album travels all over the place with its combination of hyper punk, funky dance, to elegant ballads, yet the common denominator of CHAI's sound is in their progressive message of female empowerment.
Most of their songs' lyrics explore and celebrate various body types and appearances, deviating from conventional standards of female beauty. They coined a term "Neo kawaii" to redefine the Japanese word "kawaii"- which means cute. Mana, the lead singer and keyboard player, states in a Japan Times interview that Japanese culture narrowly identifies physical feminine beauty as "skinny, big eyes, whiter skin. If you don't have that, you can't be kawaii. You immediately go to being ugly." To express their opposition to biased societal gender standards, the group reaches far and wide through instrumentation, lyrics, and with their own public image. Their scattered qualities amplify and expand on the possibilities of how society can value femininity. Although this is a strong and complex critique, their energy remains positive, fun, encouraging, enthusiastic and empathetic to anyone who has ever felt insecure about looking or feeling different.
Support this group and purchase their radically awesome album, Pink, along with their equally amazing EPs Hottaraka Series and Homegoro Series.
You can also support BFF.fm with qualifying purchases made via Amazon Smile. Every bit helps!
Check out this wonderfully absurd and cute video of their song, "N.E.O." from Pink.