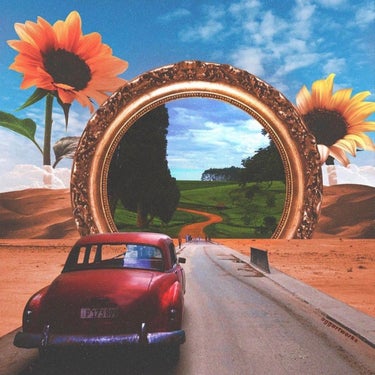 If you're not crazy about fireworks and/or aren't feeling very amped to celebrate the Fourth of July this year, we've got something else that'll make your world pop. Start July off right with a trio pop album recommendation including duo-piece bands Momma, Video Age, and Let's Eat Grandma.
You can also support BFF.fm with qualifying purchases made via Amazon Smile. Every bit helps!
---
Momma
Momma is a Los Angeles bedroom pop generation Z duo, who sound similar (but not too similar) to Girlpool. Interloper is their first LP, but has a very polished, succinct dynamic between the two musicians. There's something fantastically mundane about the lyrics, with a grunge guitar stamina aside almost monotone vocals. The mood is cathartic, grimly peppy, conveying a Zoloft state of ambition to get up and do something. The collection is overall a beachy, introspective journey.
Below is "Caterpillar"
---
Video Age
This New Orleans synth pop duo has quite possibly received the most surprisingly underwhelmed attention in history for how mindblowing their second album, Pop Therapy, is. The synthesizers and beat resemble 80s power pop with a confidence not unlike Irene Cara's "What A Feeling" (Flashdance), but also has a lackadaisical, chic feel to it. The twangy guitar hooks and vocals are so striking that they have to be paying tribute to the Talking Heads, particularly Speaking in Tongues. Each song carries overtones of funk and punk, but also gives you that glittery inspiration to break out dancing. This album takes you to a very specific nostalgic place, conjuring up the spirit of VCRs, David Byrne, and Princess Diana caliber coiffed manes brought to you by Aqua Net and 1983.
Below is "Is It Her?"
---
Let's Eat Grandma
This British teen duo's second album, I'm All Ears, treks along a spectrum of pop subgenres. They flow from prog, to dance-pop, to pyschedelic with emotionally surreal lyrics. The opening vocals are typically wistful (and in the same league of The xx's Romy Madley Croft's powerfully sweet pipes). The collection weaves between gradually or sporadically breaking into jubilant pop intervals with rapid, positive momentum-building energy and pulls back within a myriad of fantasy/space synth sound.
Below is "Hot Pink"