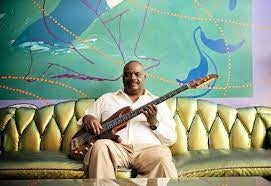 Listen to my interview with the Bay Area's own Tony Saunders!
Tony is an American Bass and Synthesizer player from the Bay Area in the genres of Rock, Jazz, Gospel, R&B, Pop, and World Music. He'll be talking to Host/Dj: Gina Alexander for G's Chill Lounge about his music, career, and the upcoming Golden Gate Jazz Festival. (see below)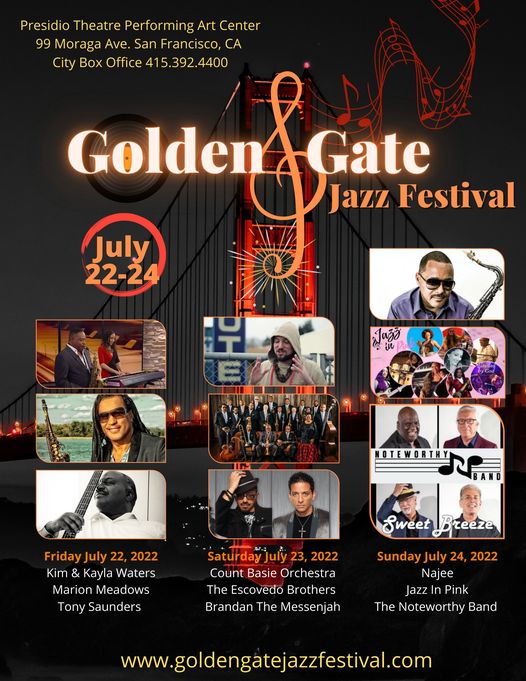 Tony's latest project is the "All About Love" album. His last album "Sexy Somethin" stayed on the charts for over 70 weeks. Starting his career playing with his Dad Merl Saunders & Jerry Garcia, Tony went on to play and record with Esther Phillips, Randy Crawford, Joe Sample, Etta James, Chaka Kahn, and smooth jazz artist Paul Jackson Jr, Jeff Lorber, Gail Jhonson, Paul Brown, Jessie J and Nils. The Rainforest band with Vernon Black, Kevin Wong, Gail Jhonson & Darian Gray will join Tony on stage. Tony Wrote 5 songs on the current Rainforest Band CD.
---
GOLDEN GATE JAZZ FESTIVAL LINE-UP & SCHEDULE -July 22nd, 23rd, and 24th

Friday July 22, 2022
Kim and Kayla Waters
Marion Meadows
Tony Saunders
---
Saturday July 23, 2022
The Count Basie Orchestra
The Escovedo Brothers Juan and Peter Michael
Brandon the Messenjah
---
Sunday July 24, 2022
Najee
Jazz In Pink
The Noteworthy Band
For more info, see: https://goldengatejazzfestival.com/