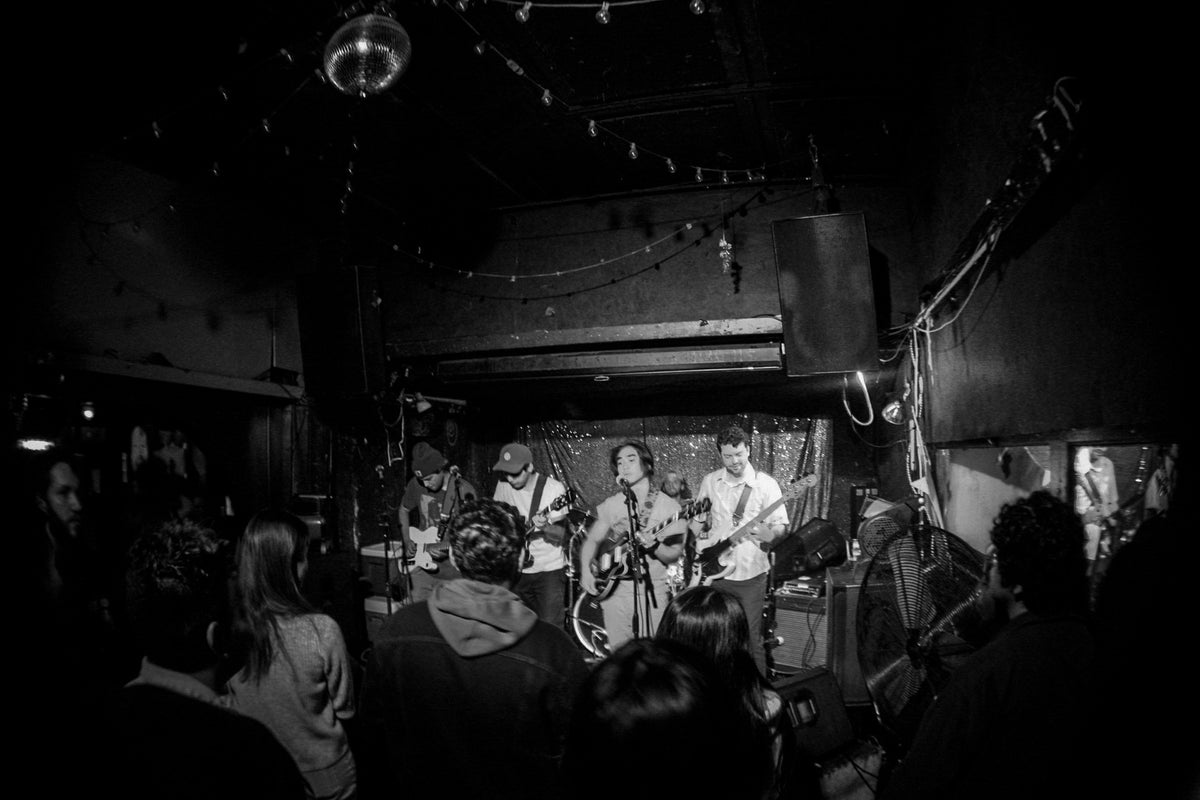 The Turnouts concert at The Knockout on Friday July 15th

The Turnouts played an energy filled show for a sold out crowd at the Mission Street dive bar, The Knockout. The crowd excitedly anticipated the start of the show, fetching drinks from the bar, talking with friends & seemingly running into old ones. It seemed like the place to be on Friday night!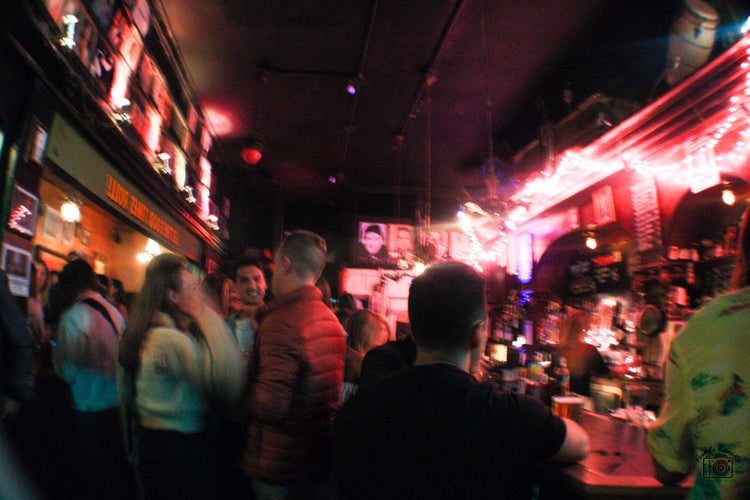 As soon as the band hit the first chord, the crowd responded by dancing around and singing the lyrics back. The energy was infectious and soon everyone was bouncing around to the beat!
The Turnouts' sound is an eclectic mix of melodic vocals, accompanied by upbeat drums and funky strums. Their setlist was full of songs like Ghosts, Heaven in Your Eyes, and one of my personal favorites: What Have I to Say to You; all from their self-titled album.

The music was great and the atmosphere was great, but what sets this band apart from the rest is their genuine interactions on stage. They looked like a group of friends having the time of their lives jamming out together. The way they looked at each other and their shared laughs in between lyrics proved me right.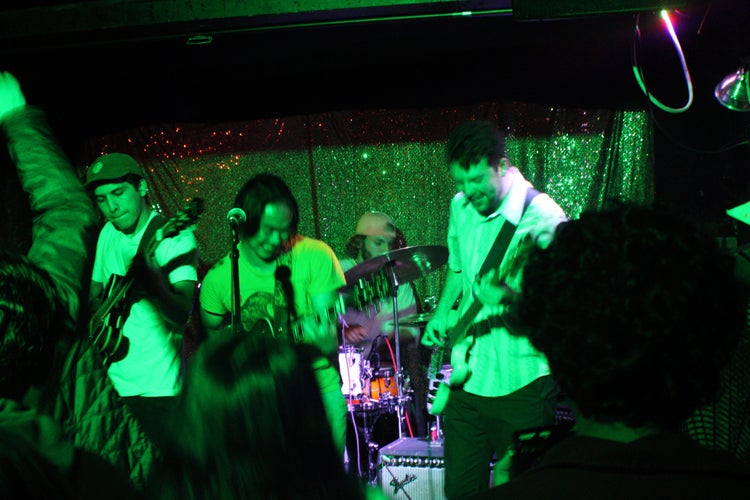 I was lucky enough to get to chat with the band after their set to talk about what they're up to and what their next adventure is.
"Most of us are from LA now actually!"

"Well, I don't want to say we're from LA because I feel like this band will always be tied to San Francisco but also that makes us sound like we're not willing to travel."
To me that sounds like they are not the type to forget their roots but they're also willing to drive 8 hours to be able to grow.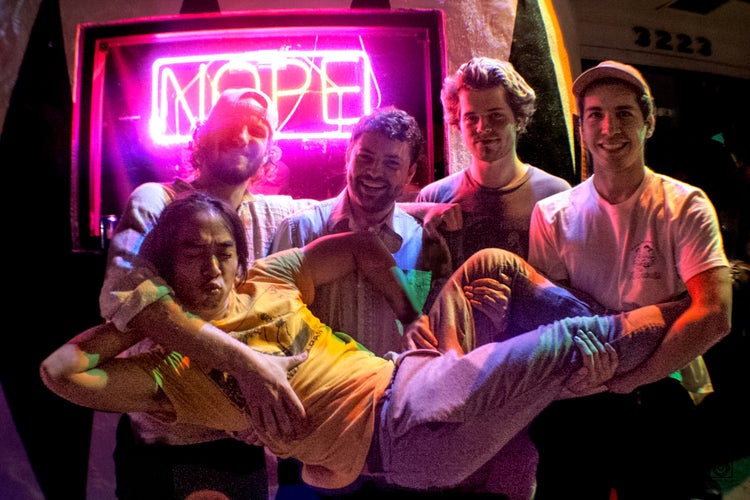 The Turnouts is composed of the following members: Mike Dallara on drums, Weston Pollock on the bass, Clayton Silva on the guitar, Aaron Borunda on the guitar, and Mason Mejia on vocals and guitar.
This group of friends is so full of energy and love for what they do.
It was such a lovely time to get to talk with them and enjoy their music live. This was my first Turnouts show, but it definitely will not be the last!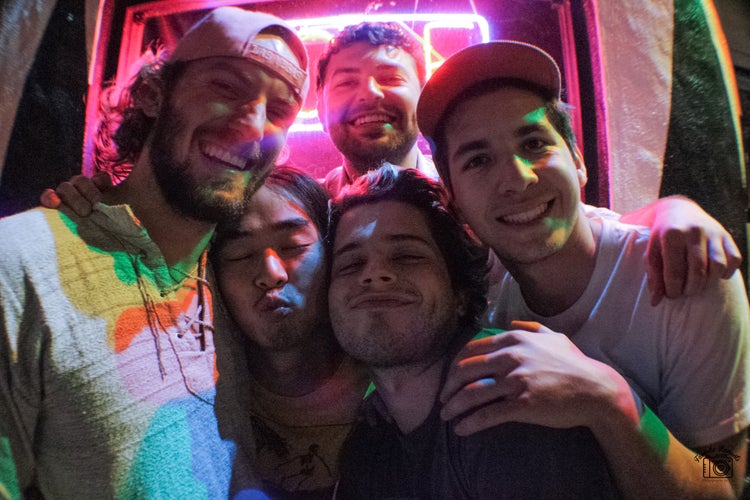 When is the next show?
"We're actually playing Hotel Cafe in LA on the 29th of this month!"
So if you find yourself down south, have 15 bucks and want to have a great time. You can follow the band on Spotify, Apple Music & Instagram @theturnouts