cheetle radio 3.23.18...No Apologies On-Air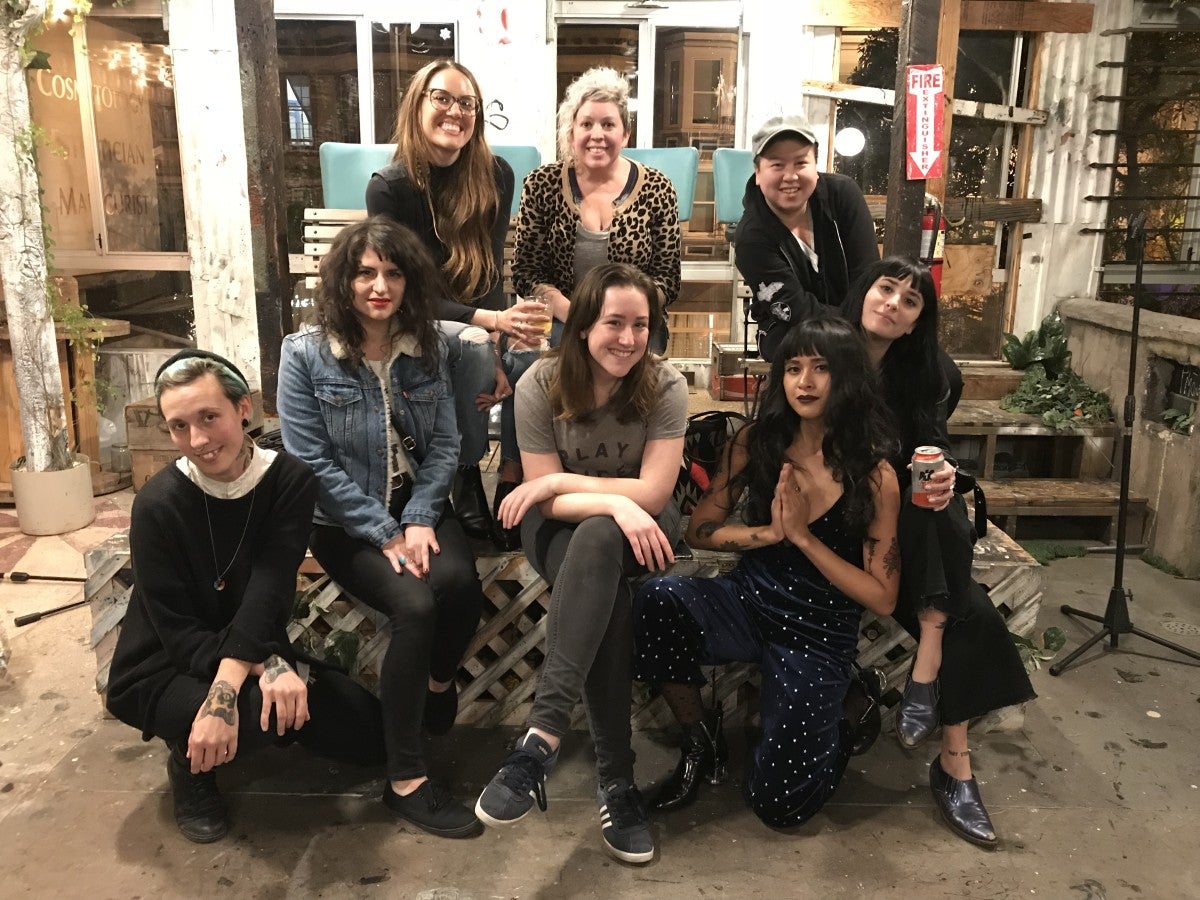 hello, cheetle.
well, holy minx. this is something special. hello, cheetle., Sea Witch Productions, BFF.fm- Best Frequencies Forever, and The Gallalary teamed up to create a month of crazy cool events, including this out-of-sight live show for womxn, femmes, and non-binary folks only! (we asked the boys to stay home and streammmm this dream).
No Apologies On-Air: featuring a live set by Sarah Bethe Nelson, followed by a panel discussion with local womxn in the rock'n'roll industry, plus lots of badass babe jams in between...all LIVE on cheetle radio.
so, who's on this panel??
- Amber Schadewald: radio host, duh, and co-founder of hello, cheetle.
- Sarah Bethe Nelson: amazing SF Musician
- Lauren Marie Navarro Espina: badass producer/promoter, Sea Witch Productions Founder
- Cosmic Amanda, BFF.fm- Best Frequencies Forever Founder and manager and DJ!
- Nicole Salmeri, Lash Music Media & Licensing Partner & Director of "No Apologies" documentary
- Sarah Sexton, OIM Records Co-Owner, Oaktown Indie Mayhem owner, booker/promoter
- Lien Do, Different Fur Studios Sound Engineer, Musician & Designer
- Elle Carroll, editor at DoTheBay & contributor at SF Weekly

oh yeahhhhh. it's magic alright. #sorrynotsorry
xo,
the cheetles