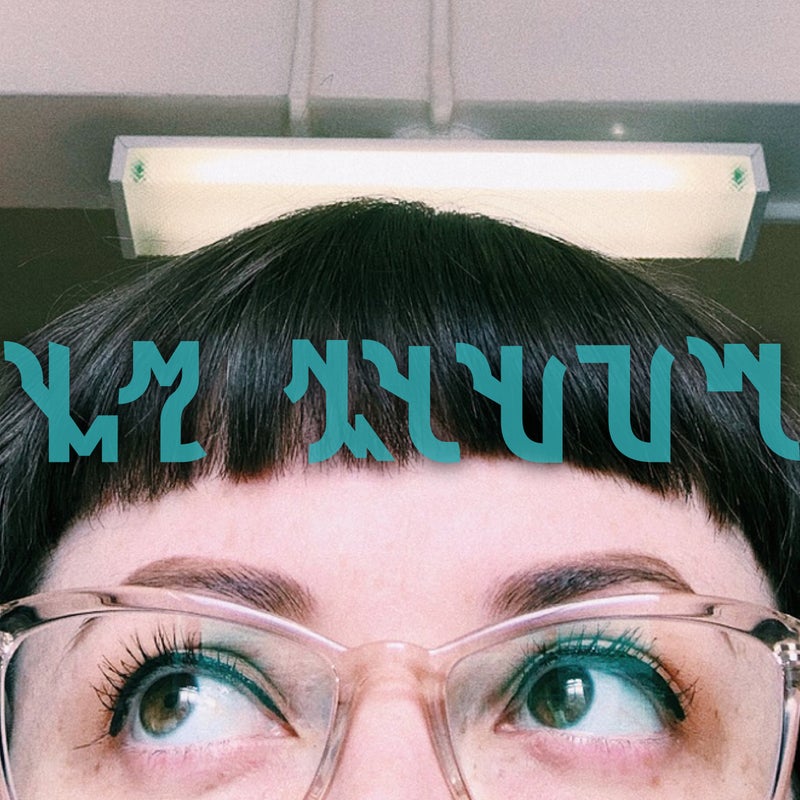 More delightful summer time tunage on No Magic this week, with Sweet T from Casually Crying bringing songs on that theme. Catch her at 6am on Friday mornings (or listen to the podcast if that's a little early rising for you.) Also, we feature the wonderful new record from Scotland's Sacred Paws. Run Around The Sun came out just last Friday and hits the spot for being exactly the kind of record I like to feature, besides being a good listen the three tracks we feature have great musical range and sets up a playlist that sets up new tracks from Cate le Bon, and just as smoothly old tracks from Foals.
Also, Jarvis Cocker has dropped the first release from his JARV IS… alias/project, that first came to San Francisco on his tour last year — their two nights at The Chapel were the first time the new band had performed together and were very fun, with a strong sense of "trying things out". Excited to see that come to fruition now, and "Must I Evolve" is a slightly mad, driving piece that I find tremendously entertaining so it opens the show.
Playlist
Click buy to purchase tracks from this playlist and BFF.fm will receive a small percentage. You can also support BFF.fm with qualifying purchases made via Amazon Smile. Every bit helps!
MUST I EVOLVE? by JARV IS... on

Must I Evolve?

(Rough Trade)

$ Buy

French Exit by The Vegan Leather on

French Exit

(Midnight Pink)

$ Buy

Break

The War by Essential Machine on

Wildfires

(Self Released)

$ Buy

Sequence One by TOY on

Happy in the Hollow

(Tough Love)

$ Buy

Break

I'm Crying by The Animals on

The Animals on Tour

(ABKCO Music)

$ Buy

Cryin' My Eyes Out by Shannon Shaw on

Shannon in Nashville

(Easy Eye Sound)

$ Buy

Cry Not For Me by Patsy Cline on

Best of Pasty Cline

(Curb)

$ Buy

Break

Shame on Me by Sacred Paws on

Run Around The Sun

(Rock Action)

$ Buy

Mother's Mother's Magazines by Cate le Bon on

Reward

(Mexican Summer)

$ Buy

Body by Julia Jacklin on

Crushing

(Polyvinyl)

$ Buy

Break

I Told Her On Alderaan by Neon Neon on

Stainless Style

(Lex)

$ Buy

Break

Tears From Heaven by Desire on

Tears From Heaven

(Italians Do It Better)

$ Buy

Crying on the Subway by Hana Vu on

Crying on the Subway

(Luminelle)

$ Buy

Never Gonna Cry Again by Eurythmics on

In The Garden

(Sony)

$ Buy

Don't Cry for Me by The Zombies on

The Original Studio Recordings

(Marquis Enterprises)

$ Buy

Break

The Conversation by Sacred Paws on

Run Around the Sun

(Rock Action)

$ Buy

Decoration/Currency by Girl Friday on

Decoration/Currency

(Hardly Art)

$ Buy

I Feel Fine by Tiña on

I Feel Fine

(Manata)

$ Buy

Break

Write This Down by Sacred Paws on

Run Around The Sun

(Rock Action)

$ Buy

Cassius by Foals on

Antidotes

(Transgressive)

$ Buy

Break

Sinking by The Aloof on

Sinking

(Warner)

$ Buy