SUNSET BEACH PARTY JAMZ | Red Axes, Persona Non Lisa, Keys N Krates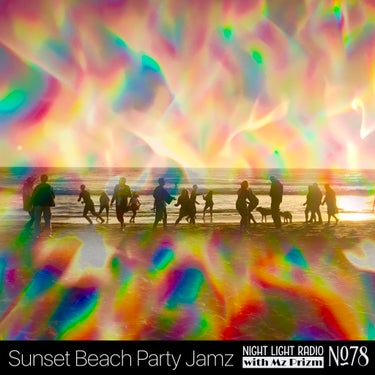 🌈☀️Get ready for all my favorite summertime deep house, new disco, dance-party jamz! This week's episode features a variety of music that yours truly dj-ed live at Ocean Beach last week in celebration of my 31st birthday. I picked a lot of old favorites and some new songs too! Shout out to Admiral Fiesta, my guest from episode 70, who helped make the party happen, and everybody who came out to dance and get down!
Highlights include Make Me Feel Love from Persona Non Lisa and Austin Fraser, Kim Ann Foxman's remix of Robyn's Honey, Breakbot's remix of Juice by Lizzo, Coma Cat by Tensnake, Hue by Red Axes, Something New by Anabel Englund remixed by Joyce Muniz, and so much more.
🎙️Night Light Radio is recorded live through the BFF.fm internet radio airwaves to remind us that music is a sound rainbow and we are all prisms! Stream Night Light Radio on itunes, google play, overcast, and more at MzPrizm.com and find your favorite tracks on the Spotify playlist.
Thank you so much for listening, much love!
🌈xx mz prizm