GRATITUDE | Sly & The Family Stone, Bob Marley, Elephant Revival, Earth Wind & Fire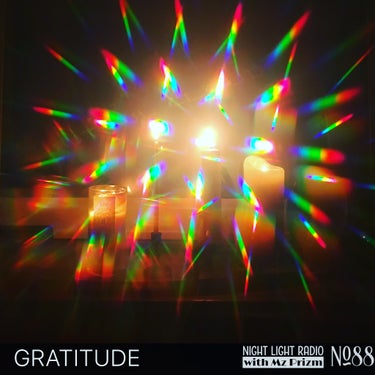 🎶🙏🥧 This week is for giving thanks! We can be thankful for having so much music at our fingertips. And we can be thankful for all our opportunities to connect, enjoy life, and eat tasty food! As we celebrate, Thanksgiving's true history of injustice against Native Americans must be remembered so that we can keep changing colonialist/racist holidays and policies to be more fair to all.
In the theme of giving thanks, check out gratitude pro Asal Dean on instagram @asaldean and her Gratitude Grams, and Gratitude boxes! She's my friend from Junior High school who I ran into at Bhakti Fest. Speaking of Bhakti Fest, next week we'll have a special guest on the air, who I met at Bhakti Fest! Stay tuned to find out who!
Get into this groovy eclectic mix with Mz P, to reflect on gratitude and giving thanks....I love each week of Night Light Radio because it reminds me that no matter what is going on in the world, we always have music to enjoy & get into the vibe together. Thank you for tuning in!
Enjoy, share, feel the LOVE! 🌈♡ Night Light is recorded live on Best Frequencies Forever nonprofit radio in San Francisco. Music is a sound rainbow and YOU are a prism!
Podcast links, Spotify Playlist + Archive >> MzPrizm.com | instagram @mz.prizm