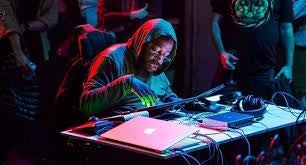 Dax Pierson is a founding member of Subtle, that rolling onslaught of experimental prog and rap that was, dare I say, the most exciting Bay Area band of the 2000s. An auto accident while Subtle was on tour in 2005 left Dax paralyzed, and last year he released his solo debut Live in Oakland on Ratskin Records (bandcamp), which finds his nimble, complex and challenging creativity undiminished.
From the Dept. of Defund and Abolish the Police:
Helpful hints for crafting your own letter:
Lay out your expectations and your terms! Could be one thing, could be more detailed;
Don't self-moderate your asks based on what you you think they'll be amenable to-- expand their conception of what they need to do in order to maintain your support;
Frame your demands as an explicit electoral threat, e.g.: "I will be basing my support for your future candidacy on the progress you make on this issue."
Don't necessarily tip your hand in the subject line, I've been using "Constituent Request re: Police Department". Staff keep tallies of emails for and against different issues, but you want them to read your words.
Episode title is from the B-52's song "Party Out of Bounds".
instagram: @iluvmondaysbfffm
twitter: @iluvmondaysWill
email: iluvmondaysBFFfm@gmail.com