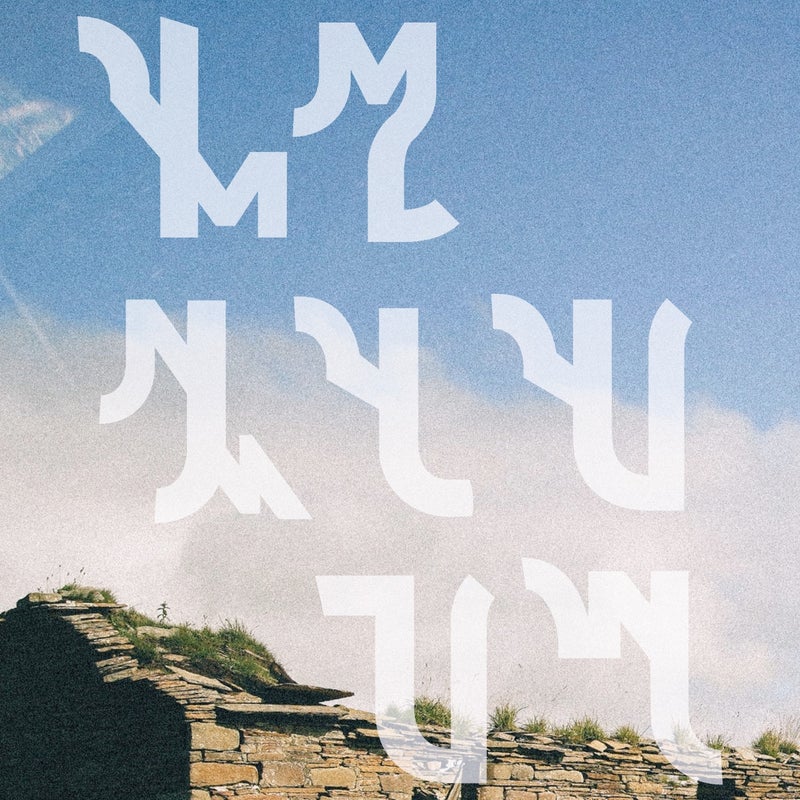 This week's show features the incredible new Hether Blether from Orkadian musician Erland Cooper, completing a triology of records written about his home islands. Athmospheric, and bare, transquil, peaceful, and with an overriding sense of "home", no matter where that might be for you. The music pulls from a lot of genres too, some sparse, folk-influenced songwriting, along with neo-classical composition and electronic influences make the combination of instrumental, sung and spoken word samples a remarkably executed work. It also serves as a wonderful complement to his earlier work Orkney with his band The Magnetic North, whose work we also pull in tonight along with some of his fellow collaborator Hannah Peel. Beyond that, tonights theme is that of record download cards I found unused, hidden under my turntable. It makes for an era hopping compilation that, I think, works remarkably well.
Also, for the first half of the show, we tried out an Instagram Live simucast. Not sure that it was a raging success, but a fun distraction nonetheless. Thanks everyone who joined in.
Playlist
Click buy to purchase tracks from this playlist and BFF.fm will receive a small percentage. You can also support BFF.fm with qualifying purchases made via Amazon Smile. Every bit helps!
Thee Oh Sees by What You Need (The Porch Boogie Thing) on

Castleface Flexi Compilation

(Castleface)

$ Buy

Break

Sing by Blur on

Leisure

(Food)

$ Buy

Come Down by Hanni El Khatib on

Savage Times

(Innovative Leisure)

$ Buy

Make No Sound by Gomez on

Bring it On

(Hut)

$ Buy

Rusty Pipes by Eels on

The Deconstruction

(Works / PIAS)

$ Buy

Break

Peedie Breeks (feat. Benge) by Erland Cooper on

Hether Blether

(Phases)

$ Buy

Bad Feeling by Muzz on

Muzz

(Matador)

$ Buy

Walk the Walk by Gaz Coombes on

World's Strongest Man

(Caroline)

$ Buy

Gina's World by Marika Hackman on

I'm Not Your Man

(Sub Pop)

$ Buy

Break

Linga Holm by Erland Cooper on

Hether Blether

(Phases)

$ Buy

Architecture of Amnesia by Gruff Rhys on

Babelsberg

(Rough Trade)

$ Buy

Next to You and the Sea by Woods on

Strange To Explain

(Woodsist)

$ Buy

Break

Longhope by Erland Cooper on

Hether Blether

(Phases)

$ Buy

Particle G1 (feat. Erland Cooper) by Hannah Peel on

Particles in Space

(My Own Pleasure)

$ Buy

Earth Beat by Paul Weller on

On Sunset

(Solid Bond)

$ Buy

Break

Hamnavoe by Erland Cooper on

Hether Blether

(Phases)

$ Buy

Journey 1 by Max Richter on

Infra

(Deutsche Grammophon)

$ Buy

Infra 5 by Max Richter on

Infra

(Deutsche Grammophon)

$ Buy

Spoot Ebb by Erland Cooper on

Sule Skerry

(Phases)

$ Buy

Ward Hill by The Magnetic North on

Orkey: Symphony for the Magnetic North

(Full Time Hobby)

$ Buy

Millersdale by William Doyle on

Your Wilderness Revisited

(William Doyle)

$ Buy

Break

Twist by Thom Yorke on

Anima

(XL)

$ Buy