Buster Benton & the Disco Blues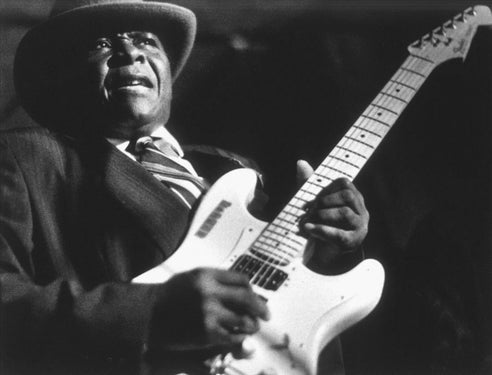 Today is the birthday of Chicago blues musician, Buster Benton, whose style was distinguished as "Disco Blues" in the mid to late seventies. This term given not because he directly characterized certain disco traits, but rather he had a similar "danceable" effect. The sound has a gripping, classic harmonica-electric blues essence, yet he added a unique dash of his own vivacious energy. To celebrate Benton's life and influence on the blues community, we've created a playlist and recommendations of blues and blues-adjacent genres throughout the decades. The compilation includes Bessie Smith, Jelly Roll Morton, Willie Buck, Harvey Mandel, Little Walter, and David Bromberg to name a few. Some contemporaries on the list include Oakland's The California Honeydrops, which earlier this year released their incendiary Call It Home: Vol. 1&2, and a bit of skiffle from Dom Flemons' recent album, Black Cowboys.
You can also support BFF.fm with qualifying purchases made via Amazon Smile. Every bit helps!
Below is "Spider in My Stew" (written by Willie Dixon)
Below is P. Willie Bucks "Disco Blues" (1975)
And lastly, a compilation of blues and related sub-genres