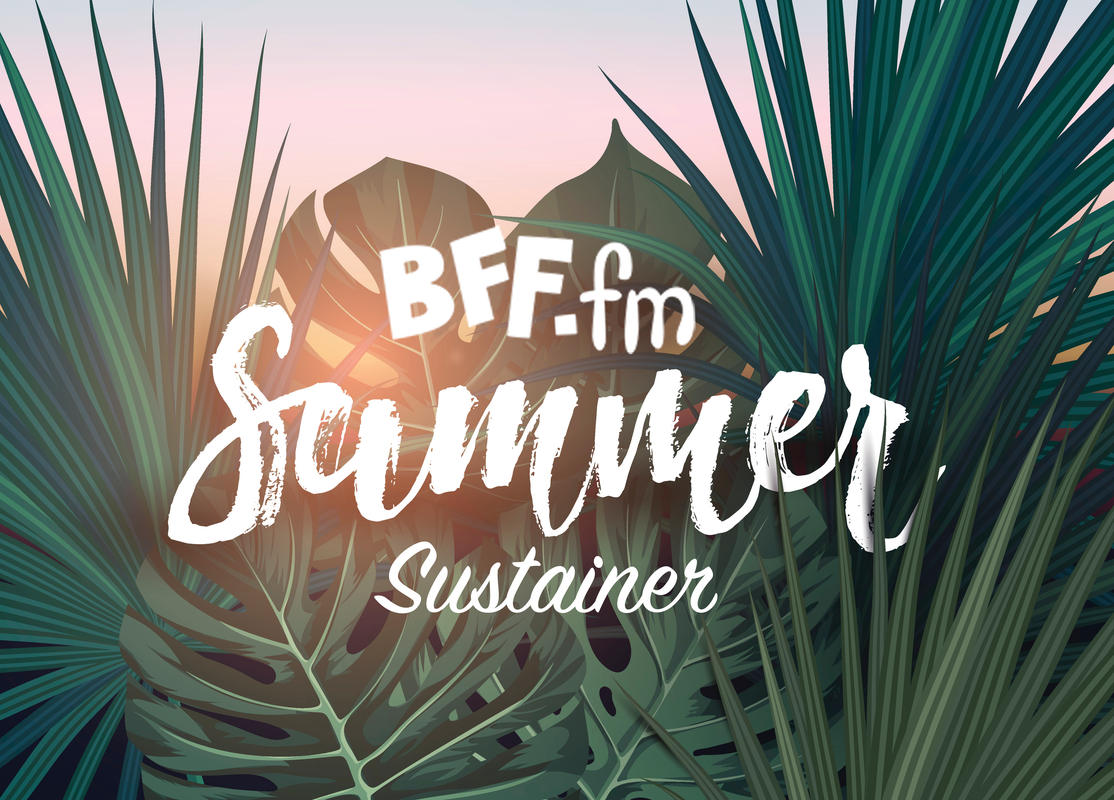 On September 1st, BFF.fm: Best Frequencies Forever is turning 5 and we need your help to make sure we continue to make an impact for, well, forever. And ever and ever.
Become a BFF.fm Bestie and make a monthly donation to help us build strong community radio for San Francisco.

BFF.fm's award-winning independent and commercial-free programming has become a beacon of light in the Bay Area music scene. Despite an all-volunteer staff and shoestring budget, we've been able to support, mentor, and provide opportunities for DJs from all walks of life to learn radio and DJ skills. Our broadcasts lend a voice to local artists and musicians who are underrepresented in mainstream media. And each year we book or sponsor more than 30 music showcases at venues big and small across the city. But there's so much more we want to do!
We're launching our first-ever Summer Sustainer with the ambitious goal of adding 100 new monthly donors to BFF.fm...our Besties! As our Bestie, you'll help take BFF.fm to the next level with a new and improved HLS stream, our first paid staff member, and monthly special events for our supporters so we can get to know you even better.
As a nonprofit arts organization, BFF.fm relies on you to keep the lights on and your favorite tunes flowing. We can't do this without you.