"Working on being strong" – An interview with Bad Tiger's Yasi Lowy

By
Sasha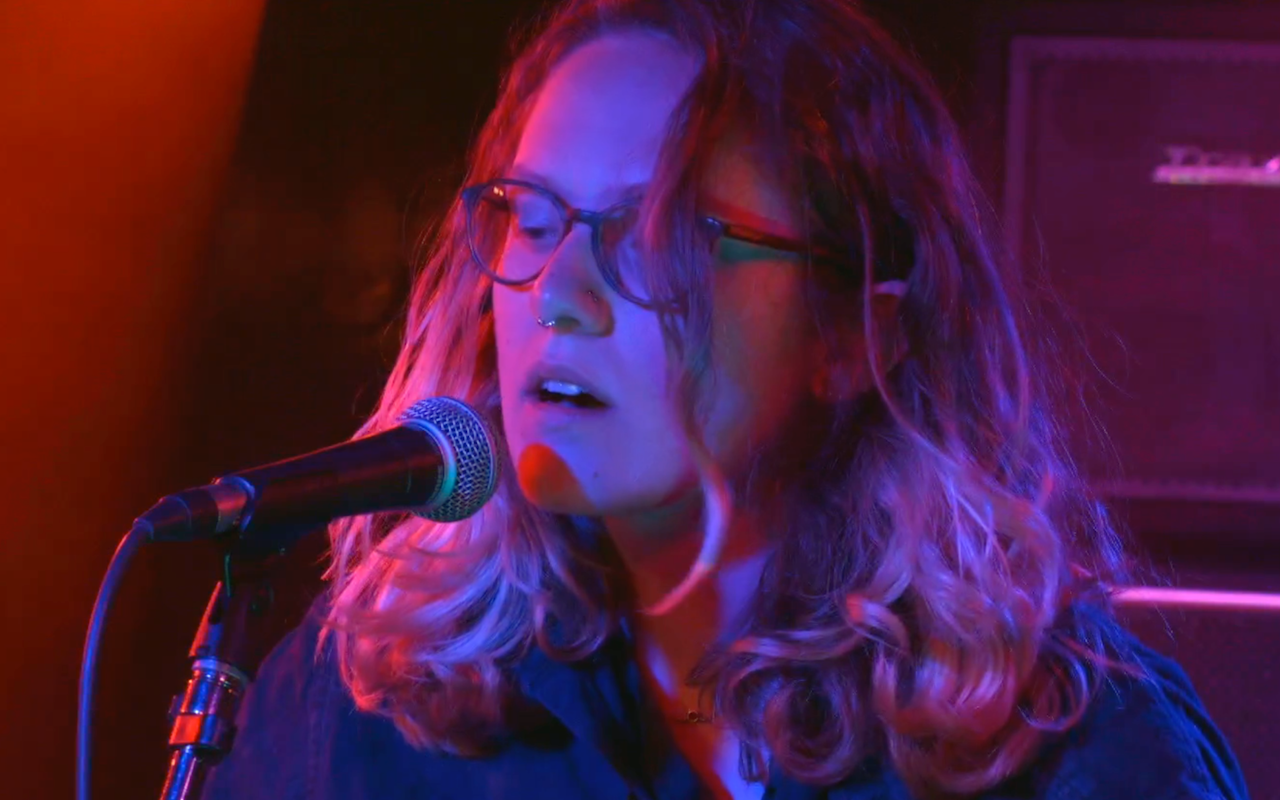 It is difficult to think back to this time last year.
"It was crazy. It was a really intense time for everybody for a lot of reasons," says Yasi Lowy, the creative force behind Bad Tiger. "I freaked out for awhile."
March 2020 had held promise for the San Francisco-based singer-songwriter's two-year-old solo project: the launch of her debut full-length and album release concerts had been imminent. "I'm very new to the scene here. Bad Tiger is just starting as a professional entity, something that is promoted, that I consider a serious musical endeavor," Yasi explains. "I really had this momentum – I mean, not much, but a little – and then it kind of paused. And I was like: 'oh shit.'"
As COVID-19 cases inched up, Yasi canceled her shows. She quietly released The Goat and the Bad Tiger on the fourth day of the city and county's Stay Safer at Home Health Order. "It was funny timing, because I had spent the year before pretty much sheltering-in-place writing," she says. "Right as spring was starting, I was like, 'ok, I'm ready to start networking. I'm ready to start playing shows, I'm ready to start living my life again.' And then shelter-in-place happened."
The Goat and the Bad Tiger is a tender showcase of Yasi's vulnerable delivery and gentle guitar work that belies the bruised strength of her lyrics. "A big influence was Hop Along and their album Bark Your Head Off, Dog that they had released, I don't know, maybe early 2018," she says. "I listened to that a lot and was really looking at Francis Quinlan for lyrical influence."
Yasi also found inspiration in the work of 20th century-American writers Jack Spicer – a pivotal San Francisco Renaissance poet often overshadowed by his contemporaries (and nemeses) from the Beat Movement – and Carl Sandburg – the Pulitzer Prize-winning Midwestern bard, folklorist, and Lincoln biographer. "I really wanted to have a greater conversation with my songs than just me talking to myself about my own feelings," she says. Pointing to Spicer's poem "Ghost Song," specifically, she adds, "It was something that I turned to to bounce off of. I drew a lot of inspiration from it structurally, like in how the sentences were composed. I was trying to find different motifs in the poem and mirror them by creating some sort of musical expression that matched it. I just wanted to do something that was connected with something else."
In the summer of 2019, Yasi began developing The Goat and the Bad Tiger with her longtime friend Logan Stokes, who is based in Albuquerque, New Mexico. They had met in Olympia, Washington, during college, and he had even helped her band Swoon record their first EP a few years earlier. Yasi and Logan began arranging the songs and planning the tracking remotely, with Logan's friend James Gannaway recording the rhythm section based on Yasi's demos and direction. "By the time I got to New Mexico, everything was ready. Logan made it all so easy," she says. "I was there for a week, we were working 12 hour days. I didn't expect it to be such an emotionally draining experience. It was kind of like moving houses. That's what it felt like. I couldn't have done it without him. He's like this ground for me."
Since the release of the album, Yasi has found few opportunities to perform due to San Francisco's strict public health rules limiting public events. She pre-recorded a short performance in her bedroom for BFF.fm's August 2020 Bestie Bash, played a live-streamed concert from The Complex, a recording studio in SoMa, earlier this month, and has a rooftop set that Twin Peaks Sessions (co-founded by BFF.fm DJ Mike Donnelly) released today. "I've had to force myself to rehearse," she says. "There are some songs that I literally forgot how to play and had to relearn. Ridiculous. The Complex show was big. It felt really good to be performing again. I don't feel clear that I love performing in general, but, after this year break, I was like, 'oh, cool. I feel motion again.' And that was awesome."
While the pandemic closed off many traditional growth opportunities for young musicians, Yasi still managed to continue her musical development. After years of being self-taught, she's begun taking guitar lessons. She also started to experiment with electronic music, taking classes at City College and borrowing a friend's synth. "The last year, I've written so many songs, and I still kind of feel like I'm in a writer's block," she says. "I started trying to structure things to keep myself feeling like I was moving forward when things felt really stuck. I was like, 'ok, I'm gonna level up. I'm gonna learn scales. I'm gonna just do the slow work,' improve technically, which takes forever. I think there's a lot of potential when things slow down if you know how to adapt and have the discipline to pursue what you're trying to achieve."
What may surprise fans of Yasi's understated ballads is the amount of karate training that she has been doing: "so much Zoom karate, so much." She is a high green belt and started training in martial arts after she moved to San Francisco in 2018. It has become integral to who she is. "My whole life is karate and music," she says with a laugh. "It's unbelievable that I've managed to pull that off in San Francisco. I feel so lucky."
Karate and music intertwine and reinforce each other within Yasi's life. Together, they also reinforce her. "I think martial arts is an artistic process. It's a way of working through fear, because, you know, it's a contact sport where you get punched in the face. To work through that and be like 'ok, I'm resilient, I can survive things,' I think that was part of the push for me to start to pursue music more publicly, because I was like, 'ok, this is scary, but that's fine.'"
After a year of disruption, Bad Tiger's future is unclear, but full of potential. "The intention of Bad Tiger is to be a band," says Yasi. "I want future stuff to be more rhythmic, more danceable, more physical. I want people to stop standing somberly when I play my sets."
It is difficult to think forward at this time: to dancing, to live music, to crowds sharing a room. Our post-pandemic future is so tantalizingly close and yet still so far out of reach. It helps to have people like Yasi to look to for that extra push to keep moving forward and, as she sings in "No Coffee," keep "working on being strong."
The Goat and the Bad Tiger is available on Bandcamp and Spotify. Earlier this month, Bad Tiger released a cover of Taylor Swift's "You Belong With Me" as part of the Sore Eyes & Twin Shrieks Presents (Mostly) One Hit Wonders For Charity compilation.