Tele Novella Releases New Album, Merlynn Belle, on Kill Rock Stars

By
Jaime B-Side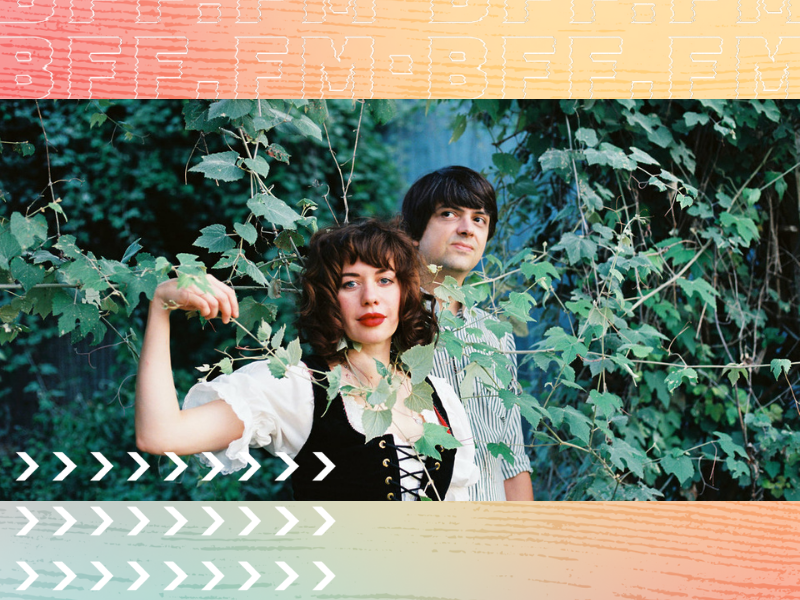 If you have listened to my show B-Side Dreams at all over the last few years, you may have caught at least one of Natalie Ribbons' musical projects. I met her in 2006 when her then Sacramento-based band, Agent Ribbons, played at the Make-Out Room here in San Francisco with my then band The Matinees. Many years and albums later, Ribbons resides in Lockhart, TX with musical and life partner Jason Chronis, where they've recorded the latest Tele Novella album, Merlynn Belle. The album blends hi-fi recording gear, an old fashioned 8-track cassette recorder, and songwriting that aims to show you the hearts on their sleeves and the vintage reels going through their heads.
Check out the video for their latest single, "Paper Crown." This is the fourth in a series of Super-8 videos that was shot for this record by director Vanessa Pla. You can read more about it via American Songwriter.
Merlynn Belle is Tele Novella's first Kill Rock Stars release and officially drops Friday, February 5. Preorder the album direct from Kill Rock Stars (on gorgeous green vinyl!) or find them on Bandcamp.