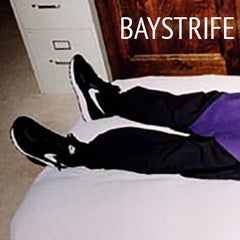 Baystrife
Archives
Tune in anytime by adding Baystrife to your podcast app.
Enjoying Baystrife? Check out these other shows on BFF.fm!
Synths, surf rock, garage, punk, noise, psych, hip-hop, a little bit of soul, trip-hop and music from other decades.
a 2-hour long channeled music that taps into the creative human experience
A bi-weekly, hump-day haven of catharsis and sonic exploration brought to you by by Lonald J. Bandz & discnogirl of Strap2StrapWorldWide.
film-inspired jams to kick your weekend off in cinematic style