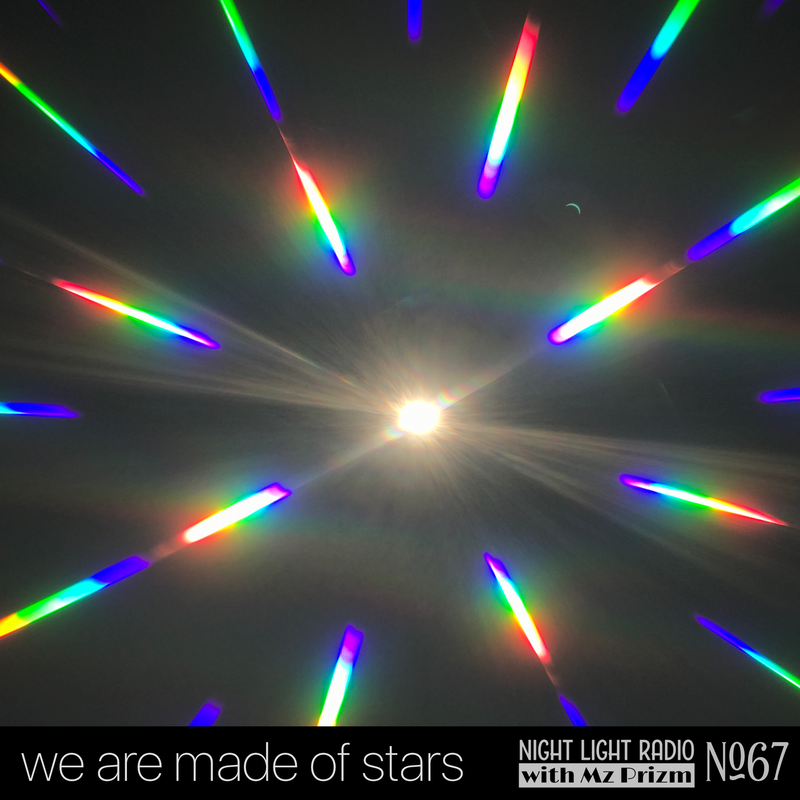 ☄️👽🌌 Thank you for joining me live for the third time ever in BFF.fm studios to celebrate the infinite number of mindblowing heavenly bodies that light up our skies!
Enjoy an eclectic two-hour-selection of songs from brand-new Peggy Gou to vintage Pink Floyd, from disco like L'Imperatrice, to funky classic Parliament's Mothership Connection, to a dubstep remix of Total Eclipse of the Heart!
Hear stories about seeing the stars from Joshua Tree, tales from a total solar eclipse, a shoutout to Tourette's Without Regrets, and so much more!
Thank you for supporting independent artists, record labels, and radio stations like BFF.fm! You rock for tuning in and spreading the word!
🌈xx mz prizm
~ ~ ~ ~ ~ ~ ~
GET CONNECTED!
itunes, google play, overcast, spotify+ more - http://mzprizm.com/listen
weekly show email - http://eepurl.com/dD9Zmn
instagram @mz.prizm http://instagram.com/mz.prizm
twitter @prizmeyez http://twitter.com/prizmeyez
fb @prizmeyez http://facebook.com/prizmeyez
mzprizm@gmail.com // #nightlightradio // #mzprizm
~ ~ ~ ~ ~ ~ ~
🌈ABOUT MZ PRIZM
Mz Prizm shares this show to help remind us that rainbowz are hiding everywhere all the time! Music is a sound rainbow and YOU are a prism.
🎙️NIGHT LIGHT RADIO
Every week enjoy two hours of music with Mz Prizm from a kaleidoscope of themes as far and wide as womxn power, disco, pride, party jamz, eclectic, jazz, funk + soul, etc. on San Francisco community radio station BFF.fm.