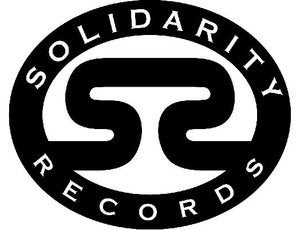 Bored Stiff (aka B.S. or The Stiff) was formed in 1992 in the Fillmore / Lower Haight Street area of San Francisco. Its members include Equipto, Big Shawn, TD Camp, Mint Rock, White Mic (Brussel Sprouts), Dubstar (Rick Flare), P-Way, Ike Plump, Julz, and more. They released two classic EPs, "Explainin" in 1995, & "Timeless"in 1997. Member JoJo White was tragically killed in 1996. After releasing "Ghetto Research" in 2001, the albums that followed ("From The Ground Up" , "The Sad Truth" , & "Now more than Ever") featured a revolving roster of the core members but they have always valued strong stage presence, dope beats & fun, energetic, conscious lyrics about everyday life. Many of Bored Stiff's members have released solo material since 2009.
Dregs one is directing a documentary about the group entitled "Sounds Like My Life"
Bored Stiff (bandcamp / facebook)
Solidarity Records was started in the 90s and reformed by Equipto and has released music from Bored Stiff and its members as well as many other Bay Area Hip-Hop artists.
Playlist
Yes Yes Yes by Hippy Mob on

Yes Yes Yes - Single

(Solidarity Records)

Local

Philips by Bean One on

Beat Scientific / Instrumental Album

(Solidarity Records)

Local

Bonus by Aukwin on

The Aukthentic Album

(Solidarity Records)

Local

Monster Marathon by Solidarity Records on

Monster Marathon

(Solidarity Records)

Local

RIZE & FALL (feat. White Mic & Equipto) by Agentstrik9 on

Word Sound Power

(Solidarity Records)

Local

I Know by TD Camp on

SoundWave Sanctuary / Instrumental Album

(Solidarity Records)

Local

The Tree by The Peoples Tree on

Treedom EP

(Solidarity Records)

Local

Explainin by BORED STIFF on

Explainin

(Hella Records)

Local

Champagne Room (feat. Berner & J. Stalin) by Equipto on

Champagne Room (feat. Berner & J. Stalin) - Single

(Solidarity Records)

Local

Recess by Sinestro Enigma on

The Gold Standard Vol One Loud Noise

(Solidarity Records)

Local

Frisco Funk by Equipto on

The Upkeep

(Solidarity Records)

Local

Deadline by Equipto, P.W.Esquire & F.D.O.G on

Solid Mixtape Vol. 1

(Solidarity Records)

Local

I wanna be Happy (feat. Mike Marshall) by BORED STIFF on

I wanna be Happy (feat. Mike Marshall) - Single

(Self-Released)

Local

Posta Sound by BORED STIFF on

Now More Than Ever

(Self-Released)

Local

Change (feat. Dubstar) by Mint Rock on

Mint Rock

(The City Records, Rockavelli Publishing)

Local

Home Base by Professor X on

What We Love / Instrumental Album

(Solidarity Records)

Local

Off the Pacific (feat. Casual & San Quinn) by TD Camp on

Face to Face

(Hella Records)

Local

If it wasn't for the love by BORED STIFF on

Rethink Everything (Compilation Presented by Brussel Sprouts)

(Self-Released)

Local

Uni-verse (feat. PW Esquire) by Big Shawn on

Spaceship Music

(Self-Released)

Local

S.F Minds by P.W. Esquire on

The Real High Life

(Solidarity Records)

Local

Livin Right (feat. Z-Man & Otayo Dubb) by BORED STIFF on

From The Ground Up

(Hella Records)

Local

Spittin' by Equipto, Z-Man, Opio & Tabb Doe on

Profound Compilation

(Solidarity Records)

Local

Smoke Filled Remicks - Aukwin - Tahaj the First - Lroneous - Ike Plump - Rome - Teffy Mcfly by Hippy Mobb on

Smoke Filled Room

(Solidarity Records)

Local

Climb (feat. Xiomara, Produced by Baghead) by Professa Gabel on

DropZone

(Solidarity Records)

Local

All in the Game (feat. Equipto & Mike Marshall) by Shag Nasty & DJ Pause on

Underground Classics Mixtape

(Solidarity Records)

Local

Hall Of Mirrors (feat. Shag Nasty) by J Duce on

City Of Fog

(Solidarity Records)

Local

Rappers by BORED STIFF on

Ghetto Research

(Lifelines Publishing, Soul Note Records)

Local

My Definition by P-Way on

FROM ALL ANGLES

(Lifelines Publishing, Soul Note Records)

Local

415 by Rome & Da Robba on

Solid City

(Solidarity Records)

Local

State of the Art by BORED STIFF on

Timeless EP

(Hella Records)

Local

@ a distance (feat. Kelioso) by BORED STIFF on

The Sad Truth

(Bored Stiff Entertainment)

Local

Conspiracy Theory by BORED STIFF on

Conspiracy Theory - Single

(Solidarity Records)

Local

Dreams got the best of me (w/ Shag Nasty & White Mic) by Z-Man & Tahaj The First on

The Flea Circus

(Solidarity Records)

Local