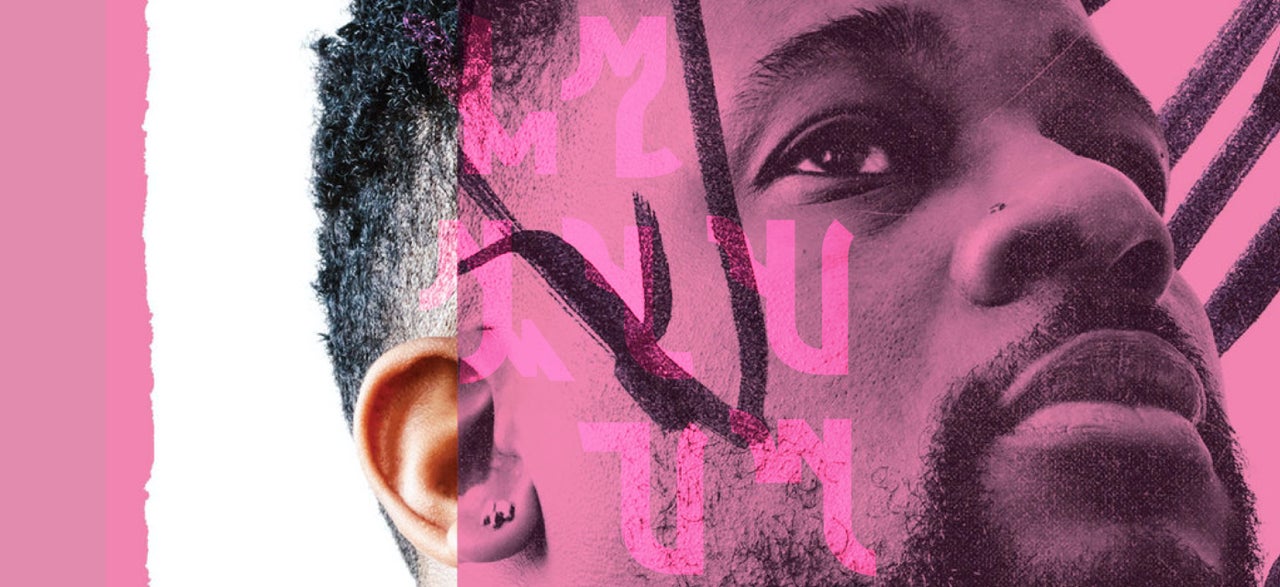 My introduction to Open Mike Eagle was his A Special Episode Of EP back in 2015. We played it on Eclectic Kettle, and opening track Dark Comedy, Late Show's astonishing agility between deadpan, wry humour and razor sharp skewering of our societal malaise boggled my mind so much that I proceeded to stutter over his name ("Open Eagle… Mike?") but, regardless, I was an immediate fan. In the years since, he's put out three more albums, plus the excellent What Happens When I Try To Relax EP. Atop that, numerous guest spots, singles, collaborations, and he made some TV shows too. Sharp wit, a connoisseur's deft use of pop-culture, and an apparent relish for juxtoposing his heaviest commentary right next to the lightest metaphors.
His most recent release is Anime, Trauma and Divorce. And it's the record of the week because it's great. It's also a significant outlier for OME, because as noted above, his style is often indirect, armoured in humour, often addressing of broader societal ills with some ladles of self-deprecation. AT+D, was made under the advice of his therapist to use his art as a way to process the recent titular events in his life. Challenged to express his personal experience without veils or misdirection, and without undercutting himself with jokes.
The result is a great album. Musically, it's tight as ever, choosing great beats, exhibiting coherence and variety across its 12 tracks. Recurringly accompanied by soulful trumpet work from Jordan Katz, fitting perfectly with the overall tone of the album. These tracks share recognition of faults, acknowledgement of pain, and lays out the starkness of loss: the self-doubt, de-realization and meandering of a life upended.
While of course the raps are quite straightforwardly rooted in these experiences, having this record land now, 9 months into a collective pandemic disaster where we have all lost the routines we knew, makes for connections, recognition, and comfort in this record that maybe we wouldn't have expected if it had been pitched on a sunny day at the start of the year, some many, many Marches ago.
Mike is prolific in a way that itself is quite bracing — intimidating, even. Not only does he drop new work with regularity, but he seems very at ease to keep moving forward. I remember catching a performance at The Independent, when touring Brick Body Kids Still Daydream. He didn't play one single track from the Hella Personal Film Festival LP that had come the year before (and which I loved. To be clear, that's not a complaint, just an observation of his sense of purpose.)
How long he'll spend in the moment with this record before the next thing is hard to imagine — especially since the quarantimes have eliminated most established promotional rituals like tours. Regardless of how long he wants or needs to work with this record, it's a welcome privilege to share it in this moment.
Playlist
Break

Break

Break

Break

Break

Break

Break