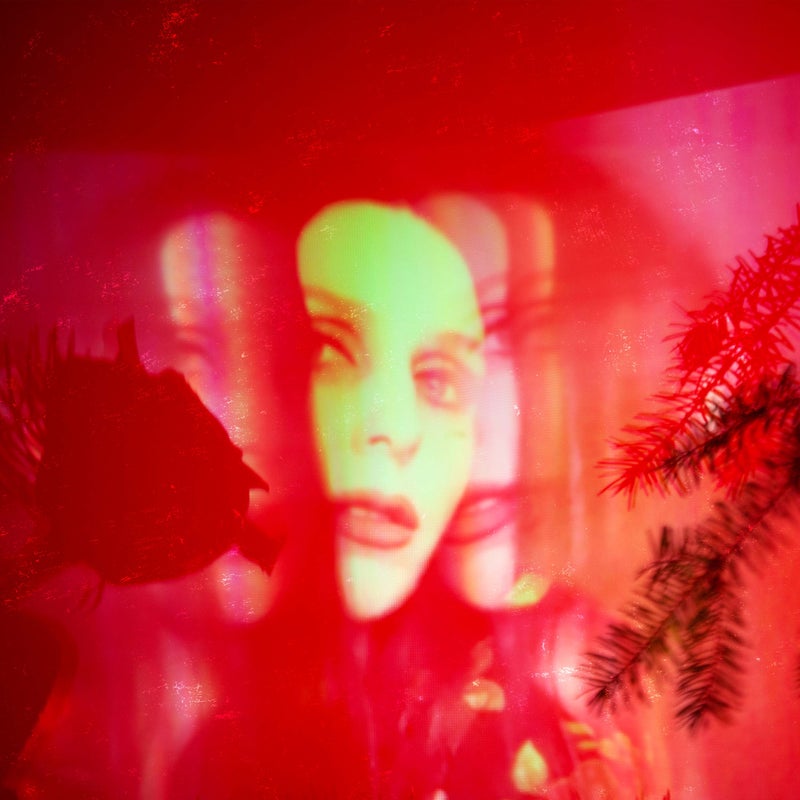 Before we begin, your ears are about to hear two hours of well curated holiday music, with a few surprises thrown in. If you don't enjoy this type of music, or celebrate this holiday, or even like Christmas, maybe stop here and please return next week. I also don't mean to exclude anyone, and anything you may be celebrating or not right now.
For those of us weirdos who do enjoy music from this season, let's now enter a special "Merry Everything" edition of The Infinite Kaleidoscope.
My love of holiday music feels separate from the season. I'm that person who can listen to a Christmas song year round (and I do). So in light of the time of year and that there are only three Infinite Kaleidoscope shows left, I thought it would be fun to put together some of my favorite holiday songs.
So please, take off your shoes, turn on the yule log youtube channel, sip something lovely, and enjoy the sounds of the season.
"Merry Everything" playlist to listen to while wrapping presents is here!
Special thanks to all the artists who sent in greetings for this show:
Slade, "Merry Xmas Everybody" (Video of glam rockers doing Xmas right!)
Jingle Bell Rocks! Christmas music enthusiasts documentary

Sy Mann, "Switched on Santa" (Moog Christmas music, you can't find this on music streaming platforms!)
Wham, "Last Christmas" (Official Video)
Playlist:
John Williams, "Carol of the Bells"
The Gems, "Love for Christmas"
The Waitresses, "Christmas Wrapping"
Herb Alpert & The Tijuana Brass, "Winter Wonderland"
John Coltrane, "Greensleeves (Take 4)"
Louis Armstrong & The Commanders, "'Zat You, Santa Claus? (Single Version)"
Loretta Lynn, "'Twas the Night Before Christmas"
Merle Haggard, "Santa Claus and Popcorn"
Eartha Kitt, "Santa Baby"
Big Maybelle, "White Christmas"
Slade, "Merry Xmas Everybody"
Jimmy Smith, "Jingle Bells"
Lester Williams, "Wintertime Blues"
Cocteau Twins, "Winter Wonderland"
Sy Mann, "Rudolph The Red-nosed Reindeer"
Brenda Lee, "Rockin' Around The Christmas Tree (Single Version)"
The Sportsmen, "Reindeer Rock"
Louis Prima, "Shake Hands With Santa Claus"
Clarence Carter, "Back Door Santa"
Keith Richards, "Run Rudolph Run"
Iggy Pop, "White Christmas"
Patti Smith, "We Three Kings"
Solomon Burke, "Presents for Christmas"
Paul McCartney, "Wonderful Christmastime"
The Supremes, "My Favorite Things"
Wham! "Last Christmas"
The Cleaners From Venus, "Christmas in Suburbia"
Choir Boy, "I Feel How the Snow Falls"
Big Dee Irwin, "I Wish You a Merry Christmas"
Otis Redding, "Merry Christmas Baby"
The Beach Boys, "Little Saint Nick"
Elvis Presley, "Blue Christmas"
John Fahey, "Joy to the World"
Nico, "Winter Song"
Stevie Nicks, "Silent Night"
The Drifters, "The Christmas Song (Chestnuts Roasting On an Open Fire)"
Music under my voice: Joanna Brouk, "Winter Chimes"
Playlist
Break

Break

Break

Break

Break

Break

Break