Heavy Rotation: Dick Diver - Melbourne, Florida

By
Dan B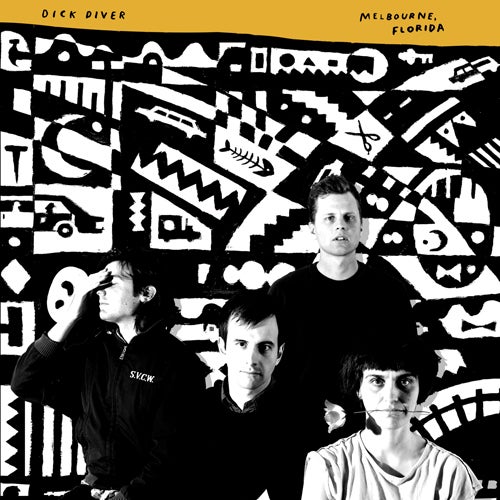 Melbourne, Florida—the third full length from Melbourne, Australia's Dick Diver—has all the DNA of an indie pop masterpiece: four distinct lead vocalists and songwriters; stylistic shifts that are at once both wild and seamless; crisp mid-fi production that allows imperfections to shine through without sounding amateurish; and a twelve-track run just shy of forty minutes that you'll want to spent the entire afternoon getting to know.
Leadoff track "Waste The Alphabet" bursts out of the gate in Big Star mode, with the crack of a snare and a jangly guitar hook that lets you know you have crash landed into that timeless realm of summer pop magic. But two minutes later, after barely a one-bar break, "Year In Pictures" shifts the mood downward into territory often occupied by Fleetwood Mac—with soft Rhodes piano, gently muted guitar chords and a humble, metronomic backbeat. This is one of at least three song pairings on Melbourne, Florida that seamlessly weave together through rhythmic or melodic segues: the audacity of a band that demands you hear their record in its full intended sequence.
The last time an album left this sort of track-after-track impression on me I was sitting at the bar of a Richmond, VA, taqueria being treated to an early preview of Peter Bjorn & John's breakout third LP. It would not be a stretch to say that Dick Diver, on their third time out, may also be a mere whistle away from inescapable ubiquity.
Do yourself a favor and revel in this record before that happens.
Dick Diver are based in Melbourne, Australia. Their third full length LP is out now on Trouble in Mind.