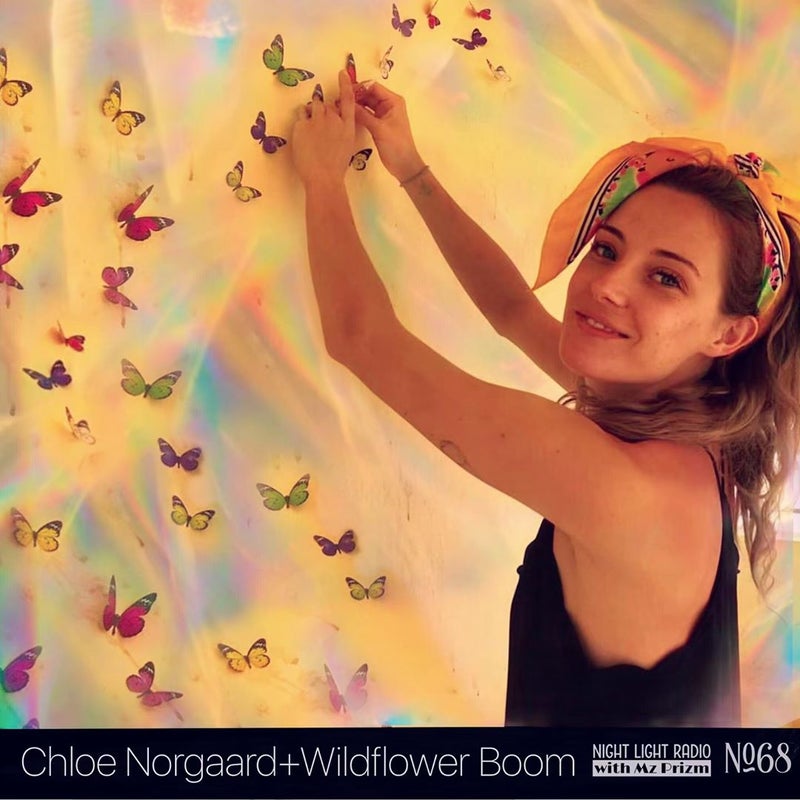 🌼🦋🌈 Cover our world in flowers with Princess Pollinator @ChloeNorgaard, founder of @wildflowerboom! This magical model-turned-activist is saving our planet (and pollinators!) one plant at a time! 🌺🐝🌴

WILDFLOWER BOOM WANTS THE WORLD TO BE COVERED IN FLOWERS (AND PLANTS). WE WANT TO HIT THE STREETS, TOGETHER OR SOLO, DAY OR NIGHT, WITH SEEDS, SEED BOMBS AND PLANTS. WE WANT TO GRAFFITI WHERE WE CAN WITH LIFE.

Amongst stories, anecdotes, dreams and wishes, enjoy two hours of music feat. Anabel Englund, Peggy Gou, Soul Clap, Grateful Dead, Nicolas Jaar, and much more! Track list below.

Thank you for supporting! You rock for tuning in and spreading the word! Connect with Chloe and Wildflower Boom so you can help her on her mission!

🌈 xx mz prizm

~ ~ ~ ~ ~ ~ ~

GET CONNECTED!

soundcloud, itunes, google play, overcast, spotify + more - http://mzprizm.com

weekly show email w/ recording - http://eepurl.com/dD9Zmn

instagram @mz.prizm http://instagram.com/mz.prizm

twitter @prizmeyez http://twitter.com/prizmeyez

fb @prizmeyez http://facebook.com/prizmeyez

mzprizm@gmail.com // #nightlightradio // #mzprizm

~ ~ ~ ~ ~ ~ ~

🌈ABOUT MZ PRIZM

Mz Prizm shares this show to help remind us that rainbowz are hiding everywhere all the time! Music is a sound rainbow and YOU are a prism.

🎙️NIGHT LIGHT RADIO

Every week enjoy two hours of music with Mz Prizm from a kaleidoscope of themes as far and wide as womxn power, disco, pride, party jamz, eclectic, jazz, funk + soul, etc. on San Francisco community radio station BFF.fm.