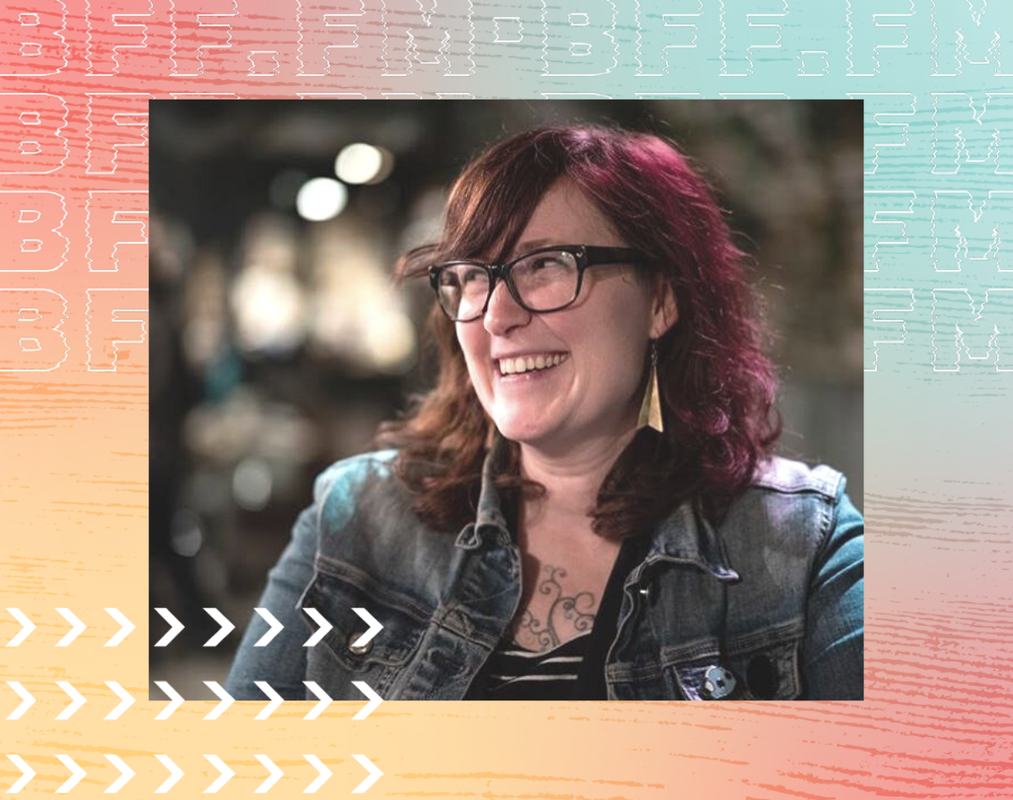 You won't be surprised to hear this: 2020 has not gone according to plan for BFF.fm. Life as we knew it was swiftly canceled and now nothing feels normal. Lucky for us, we've always been a little out of the ordinary. With you on our side, we didn't let the pandemic slow us down.
Each week during our end of year fundraising campaign we're sharing the story of one BFF.fm DJ and the impact community radio has had on their lives. This week, we'd like to tell you about Lily Sloane...actually, this week we'll let Lily tell her story:
"At the end of 2019, I decided to end my weekly show, Radical Advice, to make time for other projects I was interested in pursuing at BFF.fm. Little did anyone know that the next year, in a stint of disorienting years, was going to be like nothing most of us have ever experienced. I'd started out 2020 working with the station to create a podcast network where new creators could get community support and have a platform to share it. But when the pandemic hit, all plans felt absurd and meaningless. It was hard to focus on anything.
But I was so moved by how quickly the station mobilized to get people broadcasting from home and what a comfort that was for DJs and listeners alike. I felt sad to not have the continuity of my regular weekly show anymore in the midst of so much chaos. But over several months, with the hard work of some very talented and passionate people, we managed to get on track to create a podcast network and community. Making something new in the midst of chaos is really hard. Especially when it feels like planning for anything is futile. But we pulled through and launched the BFF.fm Podcast Network in September and have been meeting regularly to build this new community at BFF.
And despite being separated physically, my connection to this community has been vital to surviving this year and I'm really excited to see where we go next."
- Lily Sloane, BFF.fm Podcast Network
---
Community means coming together to make things happen, even against seemingly insurmountable odds. The community at BFF.fm has risen to such a challenging year, and we couldn't be more proud.
Join more than 1035 of your friends and neighbors who also believe in the power of community radio to bring people together, even when we have to stay six feet apart, by making a donation to BFF.fm by December 31 so that people like Dan can keep pumping out the jams.