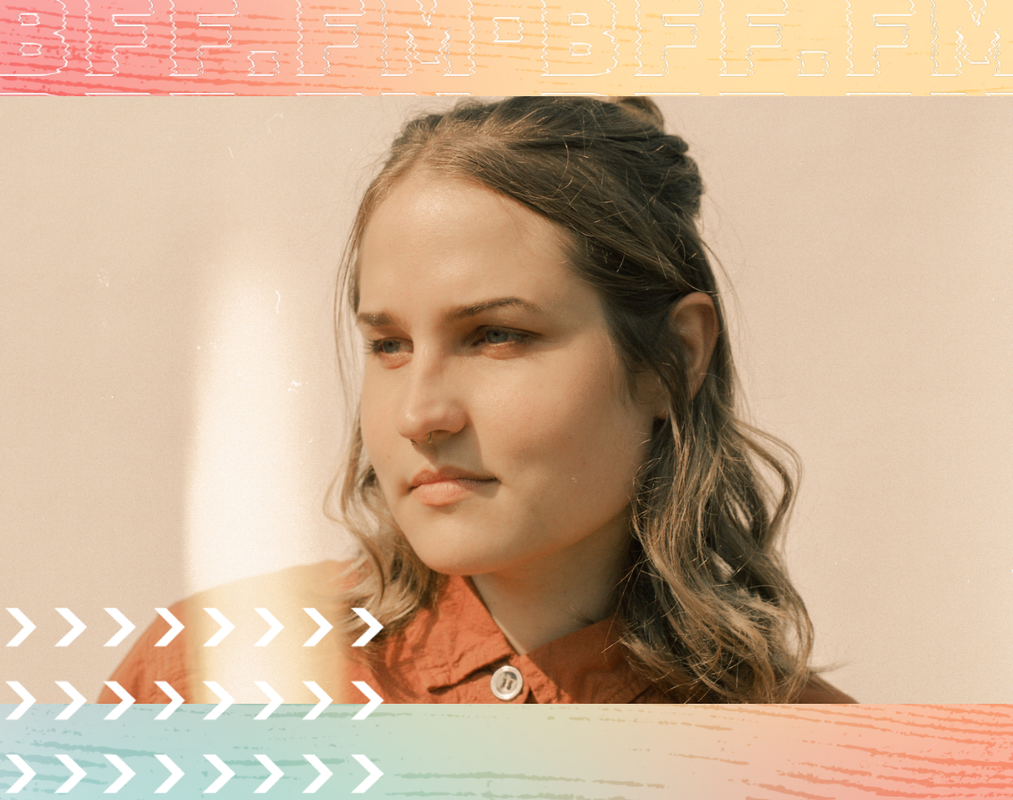 (photo by Amayah Harrison)
Each Thursday during our end of year fundraising campaign we're sharing a letter from a local musician about how BFF.fm has benefited them in 2020. But this week we have a bonus letter from Maggie Gently.
Today Maggie released her new single, Bitter Pills. The track was engineered by Grace Coleman at El Studio in San Francisco and produced by Eva Treadway (Pllush, The She's), who also played lead guitar. Joey Grabmeier (Joy Weather, Maggie's brother) played drums, and Sinclair Riley (Pllush, The She's)
Check out the lyric video here:
---
My favorite thing about BFF.fm is that I can turn it on any time of day or night and there's always something cool on. Sheltering in place for the past year has been so isolating, but turning on BFF on my home speakers and letting the voices of my community blast through my house helps me feel connected. I'm staying up to date on new, cool music, and feeling a lifeline to the San Francisco music scene which despite everything is alive and well.
This year I had the opportunity to play one of BFF.fm's Virtual Besties Bashes hosted by Space Abuela and Cosmic Amanda. I had so much fun recording a little set from my apartment and hearing the other extremely cool performances from Boy Scouts, Angelboy, Bad Tiger, and Sarcasm. This was kind of a dream lineup, and it was so cool that I was able to play alongside them even though we were all far apart. Live music is such a huge part of my life, and this year I'm missing it so acutely. The amount of work and love that BFF puts into throwing these shows, and the way they support (and pay) local musicians truly proves their dedication to this community.
I literally listen to BFF.fm every single day. It's my favorite radio station.
Love y'all!!
Maggie
---
Here's Maggie Gently at the BFF.fm Besties Bash:
Join more than 1000 of your friends and neighbors who also believe in the power of community radio to bring people together, even when we have to stay six feet apart, by making a donation to BFF.fm by December 31. BFF.fm/donate