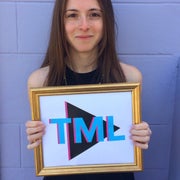 Erica
Shows
Making Mondays better, one song at a time.
Posts
2019 was a year of many things - including me fully embracing my love for pop music of all kinds and sending it through the BFF.fm airwaves weekly during my broadcasts of The Monday Lineup Radio show.
5 albums you can turn to when the world feels a little out of control.
The Monday Lineup serves you up with 2016's top 5 mood-boosting tracks and a dose of positivity to take you right into 2017!